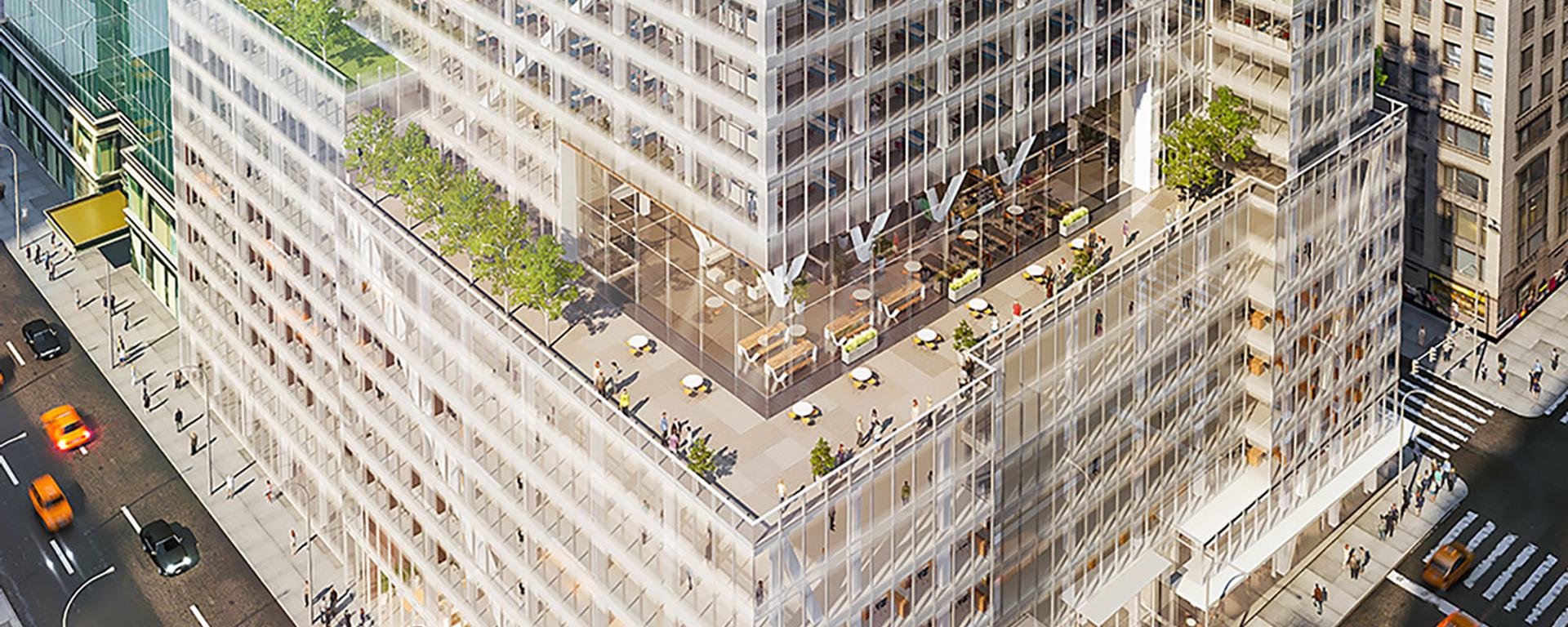 390 Madison
Construction is underway on 390 Madison, the 1950s Midtown office tower receiving a complete overhaul by L&L Holding Company.
The redevelopment will also see the building adopt a new official address, switching from 380 to 390 Madison Avenue. The design includes removing some existing floors to increase ceiling height while adding floors at the top of the tower. When complete, the tower will increase in height from 24 to 32 stories.

Superstructure is currently rising on the new upper floors. The original 1950s tower was clad in brown brick and then given a dark, blue glass skin in the 1980s. As part of the renovation, the tower has been stripped to its steel superstructure and will receive a new glass curtain wall that will give the tower a more light and transparent look.
Client
L+L Holding Company
Location
New York
Sectors
Services