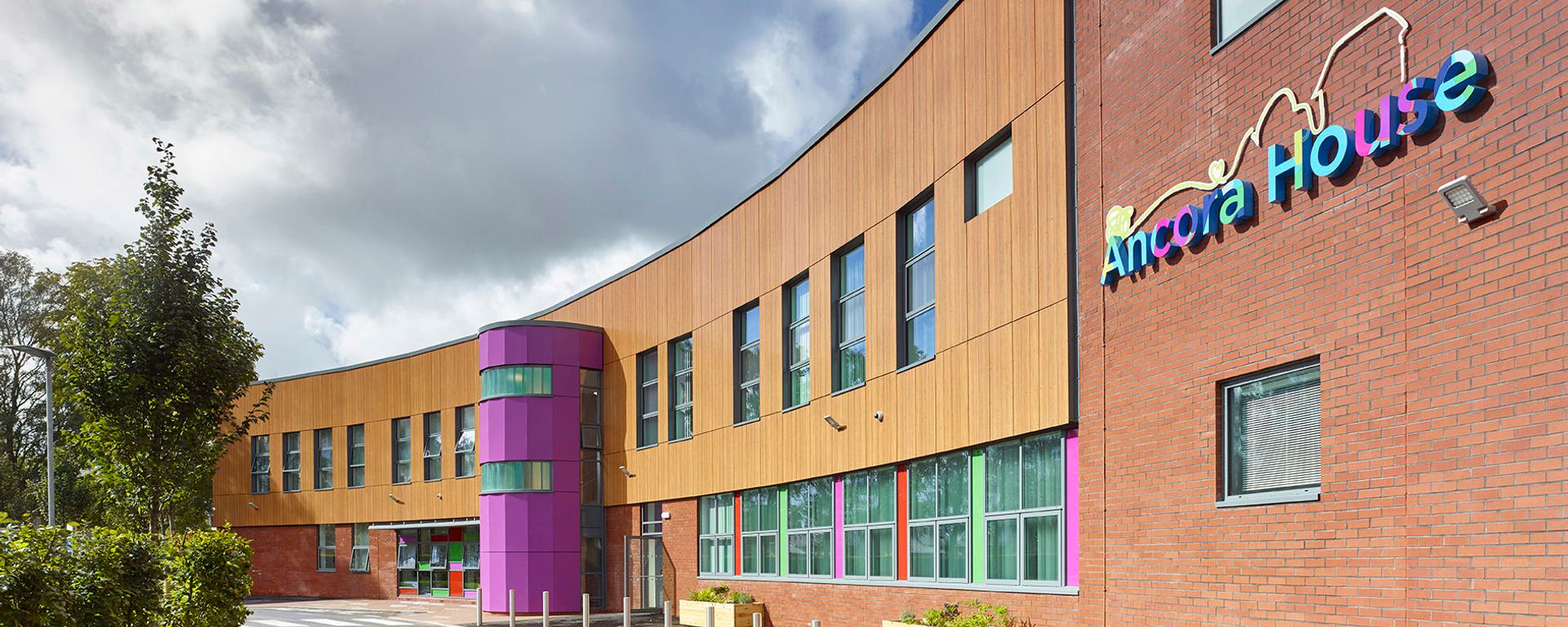 Ancora House
© Blue Pearl Photographic Ltd
Ancora House is a Tier 4 service providing inpatient care for children and young people with severe and/or complex mental health conditions.
It provides 26 beds split into two variable swing wards plus four PICU beds with day spaces, a central nursing station, an education centre consisting of classrooms, labs and art spaces, visiting areas and communal spaces.
The building design provides recreational and exercise space through secure feature gardens with courtyards enclosed by the building.
The construction of the two storey traditional blockwork building with suspended ground floor slab was completed within 16 months.

The Ancora House project team won "Project of the Year" and "Service User Engagement" awards at the recent Design in Mental Health awards.
Client
Villicare
Location
Chester
Sectors
Services