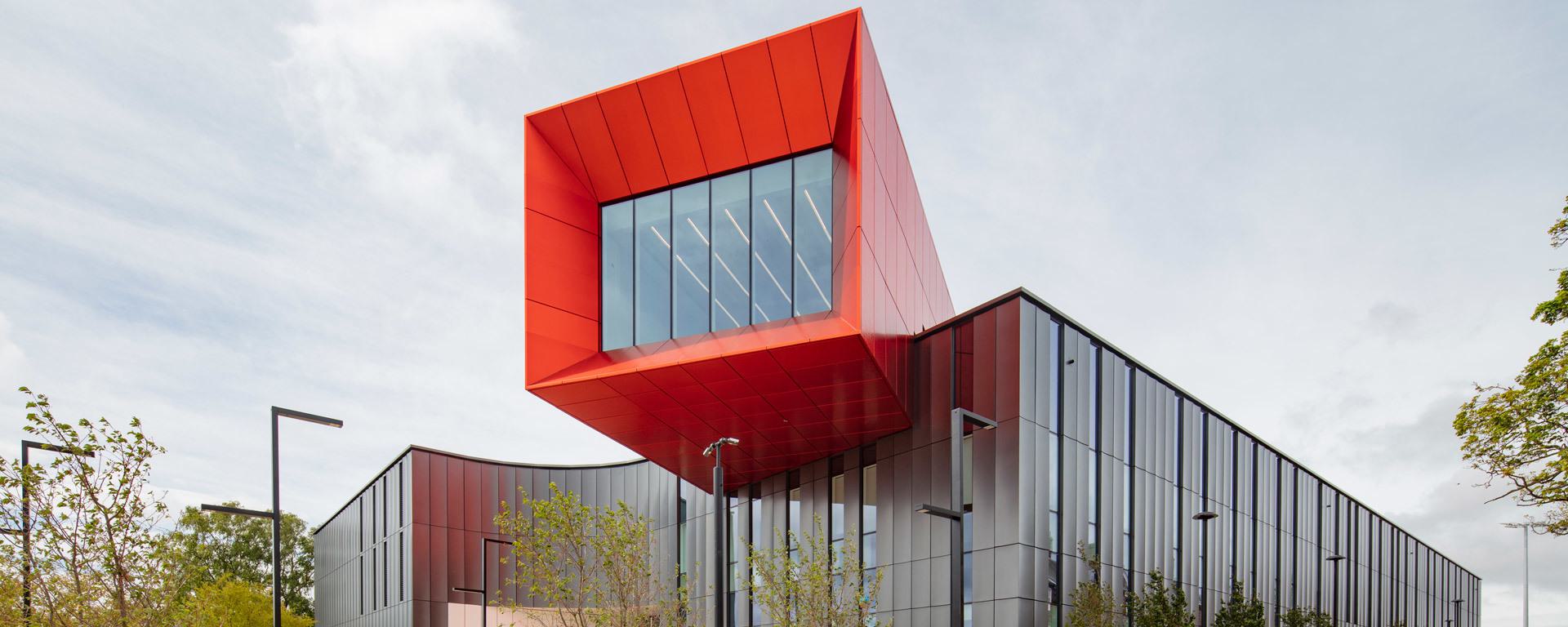 Carnegie School of Sport
© John Kees Photography
Located at Leeds Beckett University's Headingley campus, the new £45m facility comprises 40 teaching and research laboratories, five lecture theatres, a covered rooftop 60m sprint track and a health and wellbeing studio.
The 90,000 sq ft state-of-the-art building is a significant addition to the University's estate and further boosts its growing stature in helping shape the future of sport.
Facilities include enhanced strength and conditioning spaces, changing and recovery areas, networking spaces for students, staff and visitors, a café, informal teaching spaces and learning support areas to foster inter-disciplinary collaboration and knowledge sharing.
It's also a base for the Carnegie School of Sport's undergraduate, post graduate and research programmes as well as providing a hub for elite athletes who make use of the University's sports performance expertise.
The building also houses two world class environmental chambers which can mimic different altitudes and environments and are capable of achieving temperatures of between -30 degrees C to +50 degrees C, relative humidity of 15% to 95% and altitudes up to 8,000m.

The chambers also support the University's ongoing research with the Centre for Human Performance which focusses on performance in extreme environments, supporting military and sporting partners.
Winner - RIBA Yorkshire Award 2022
Client
Leeds Beckett University
Location
Leeds
Sectors
Services
Next Project
Storey's Field Centre & Eddington Nursery
View Project