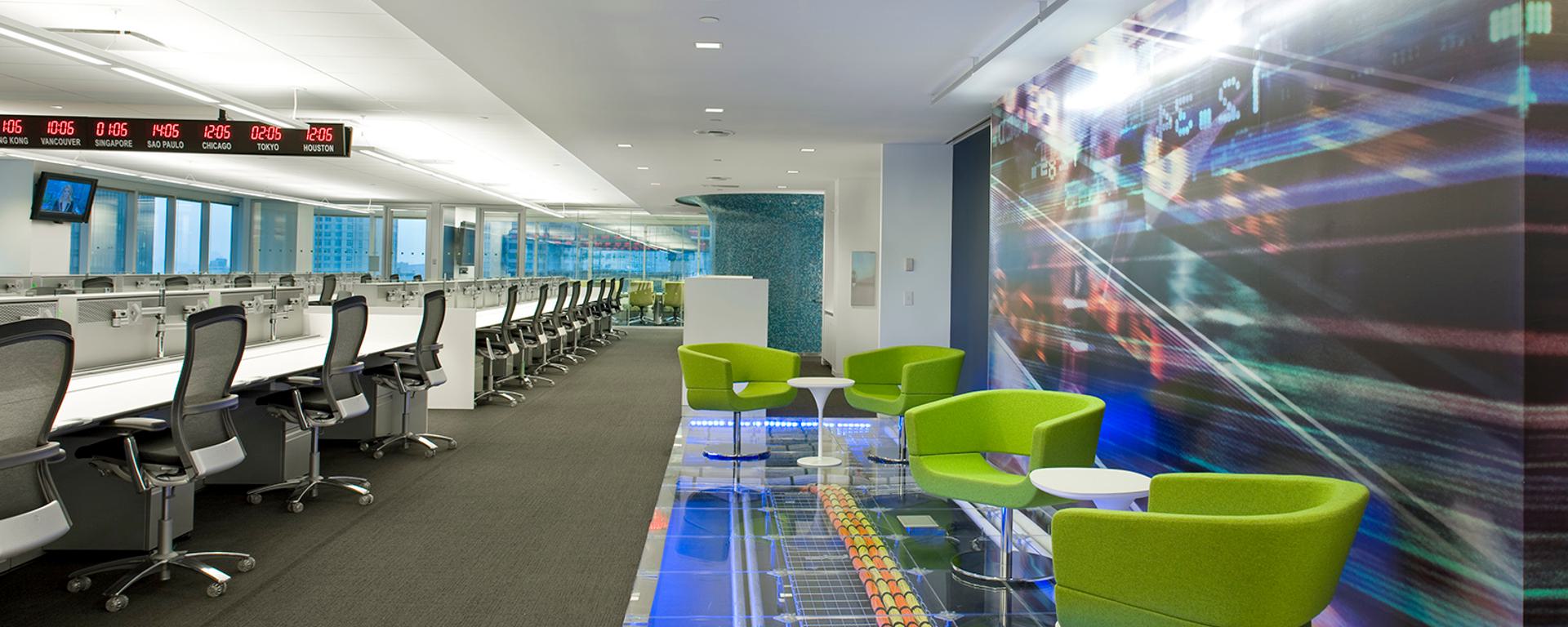 Macquarie
© 2010 Bilyana Dimitrova
Refurbishment of four floors of corporate interior offices which involved a standalone trading floor for 220 trading positions and was the first project in New York City to include chilled water trading desks. This phase was delivered on a fast tracked schedule in 15 weeks.
The floor also included alternative workplace standards, specialised custom bathrooms, integrated AV systems with teleconferencing and pantry services as amenities for employees.
An interconnecting stair connects the other three floors which consist of trading, analyst and banking offices, executive offices, conference rooms, cafeteria and redundant systems.
Client
Macquarie Bank
Location
New York
Sectors
Services