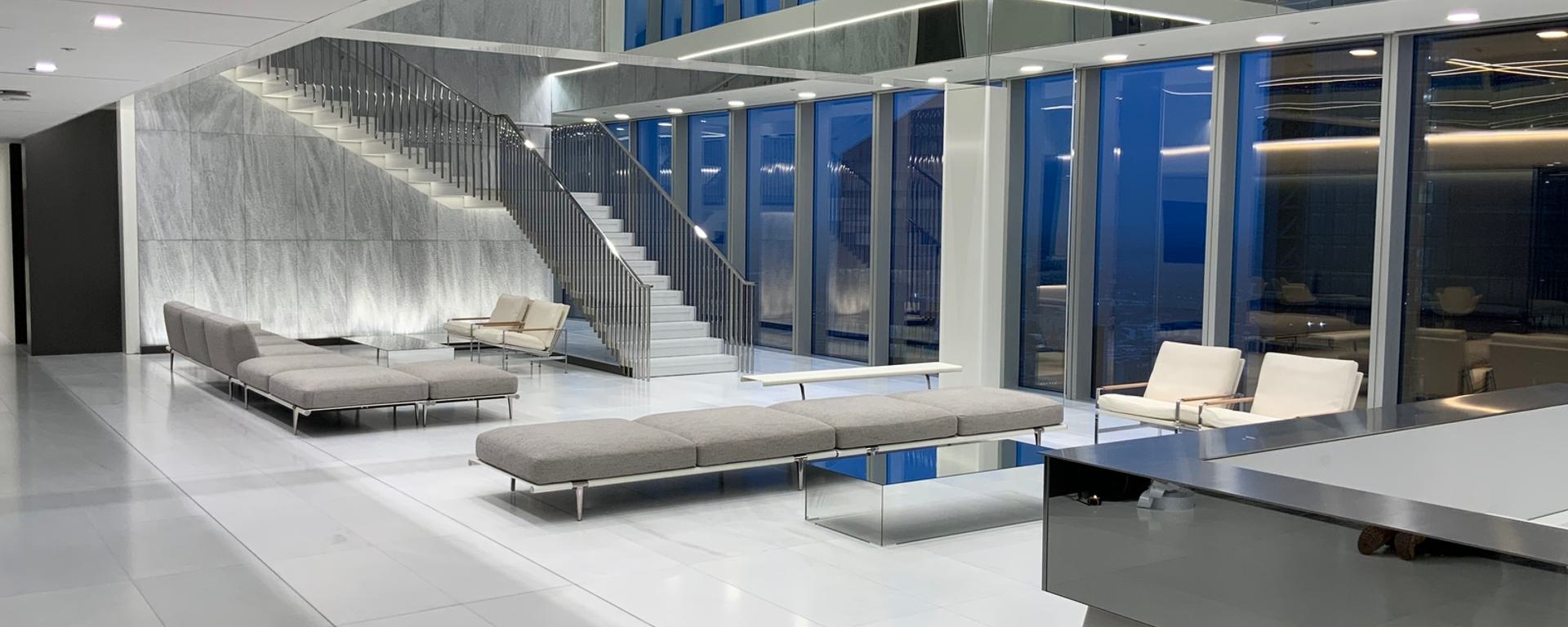 Paul Hastings - 100 Bishopsgate
G&T was appointed to lead the Agreement for Lease technical team working alongside the legal and agency advisers for Paul Hastings' relocation to 100 Bishopsgate.
Negotiated technical enhancements enabled Paul Hastings to accelerate the fit-out works to ensure the strict timescales, driven by lease events at their former premises, could be met. G&T was also retained to undertake base build monitoring services to ensure the landlord works were completed in accordance with the Agreement for Lease.
Following completion of the Agreement for Lease, G&T led the design team, including working virtually with the US-based architect, to develop the design for the top two floors at the new premises. We also led the fast-paced traditional single stage procurement of a fit-out contractor to undertake the works, while securing variations to the base build design in agreement with Brookfield.
The space included a mixture of cellular and open plan working space with a large multi-purpose space, a telepresence suite and a double-height reception area with interconnecting stair, which required an extensive area of the slab to be broken out.
Client
Paul Hastings
Location
London
Sectors
Services