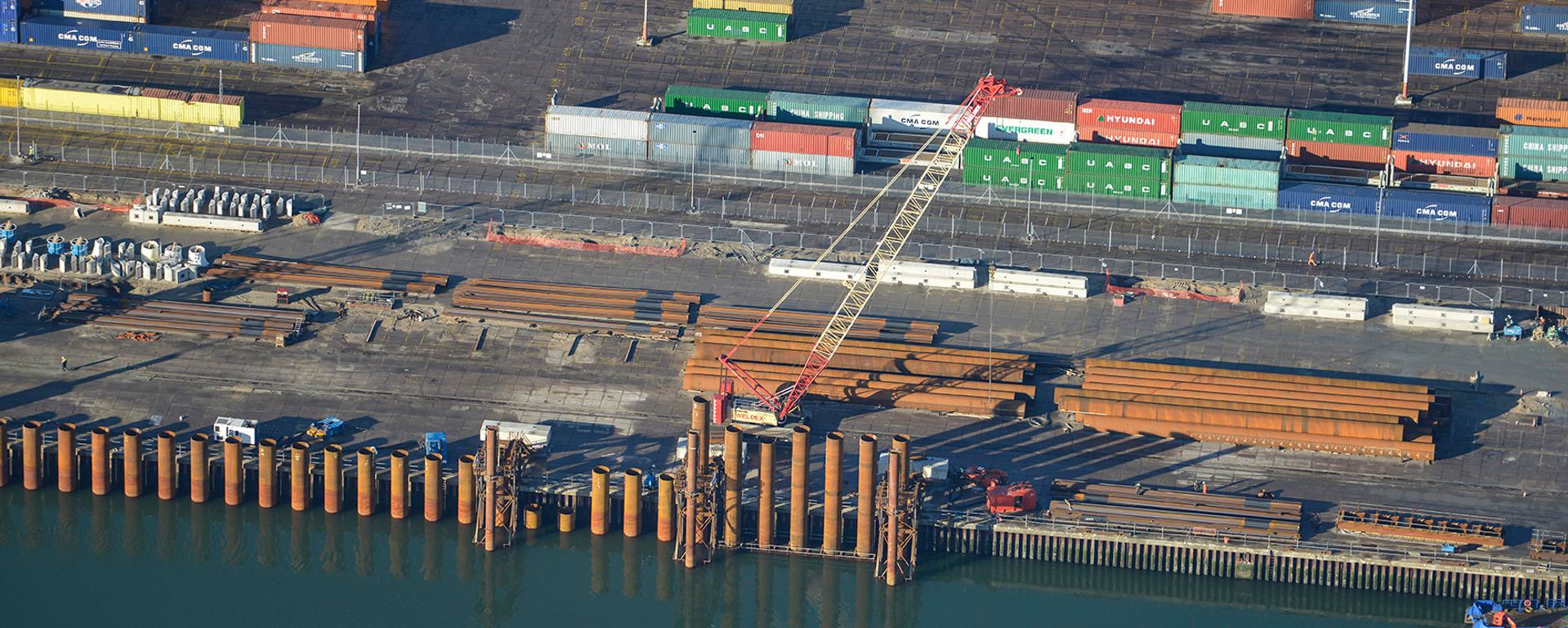 Reconstruction of Berths 201-202
This £100m project comprises three key elements which will ensure that the Port of Southampton remains the UK's second largest container handling port.
The project involved the £36m construction of 500m of new quay wall on the seaward side of the existing wall in order for the berth pocket to be deepened. The deepening and widening of the berth pocket involved the dredging of almost 200,000m³ of excavation undertaken by backhoe dredger and disposed of at sea in the Eastern Solent. The new quay wall was constructed as combi-wall comprising 1,850mm tubular king piles, sheet pile infill panels and steel tie rods to an anchor wall. In addition 10 acres of quayside paving, complete with drainage and lighting have been constructed together with new crane rails and foundations for the new ship-to-shore container handling cranes.

The £28m manufacture, delivery and assembly of four rail mounted ship-to-shore container cranes with a maximum '24-box' twin-lift reach were supplied to equip the new berth.

The project also included a £36m dredge to deepen and widen the Southampton Water main channel to improve access availability for deeper drafted vessels using the port. The dredge involved the removal of almost 4 million cubic meters from the river bed for disposal at the Nab.
Client
Associated British Ports
Location
Southampton
Sectors
Services