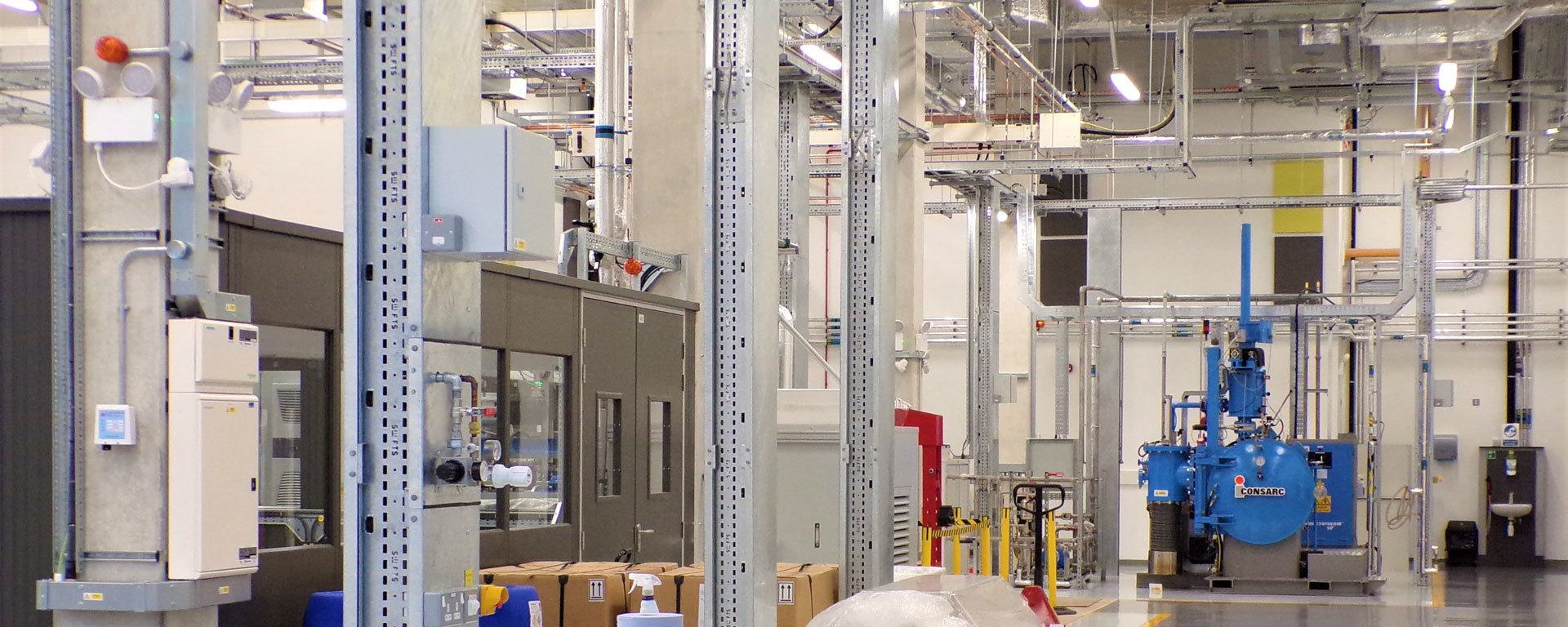 Royce Discovery Centre
The Royce Discovery Centre is The University of Sheffield's state-of-the-art materials research building for the Faculty of Engineering. This new, innovative facility is part of the Henry Royce Institute, the UK's national institute for advanced materials research and innovation.
Located in the city centre, The Royce Discovery Centre will work in tandem with the Royce Translational Centre and the Department of Materials Science and Engineering to further cement the University's status in the top five UK institutions offering Materials Science. The centre will allow the university to build on its advanced manufacturing capabilities and transfer knowledge to local industry.
The 3,000m² building is spread over four levels - ground floor, mezzanine and first floors and lower roof level. The ground floor offers workshop space and M&E plant related spaces. The mezzanine level provides meeting rooms while the first floor houses laboratories, offices, changing rooms and ancillary facilities. The lower roof level provides M&E plant space. The building will be occupied by staff from the Henry Royce Institute and used by other members of the Department of Materials Science.
G&T was commissioned from the initial design stages of the project and has managed the design process, the two-stage tender and negotiated the contract sum of £10million.
Client
University of Sheffield
Location
Sheffield
Sectors
Services