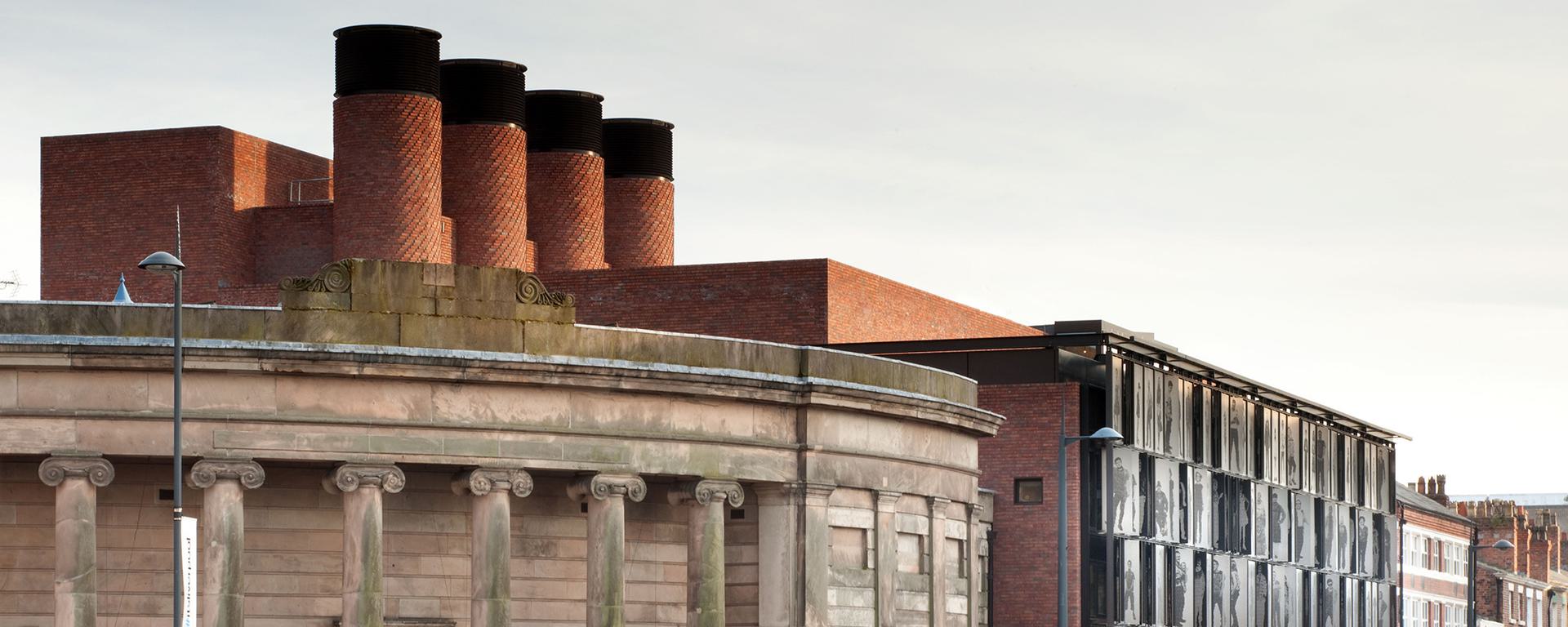 Everyman Theatre
© Philip Vile
This new build theatre replaces the old Everyman as an accessible and environmentally sustainable theatre.
Designed by award-winning architects Haworth Tompkins, the New Everyman is a sister venue to the Liverpool Playhouse and includes a 400 seat thrust auditorium, a dedicated space to work with young people and community groups, a workspace for writers and a basement bistro, cafe and bars.
The screen facade features 105 portraits of Liverpudlians of all ages and backgrounds selected from over 4,000 photographs taken during 2012 by photographer Dan Kenyon.

The Everyman is the first theatre in the UK and the first building in Liverpool to win the RIBA Stirling Prize.

Client
Liverpool & Merseyside Theatres Trust
Location
Liverpool
Sectors
Services
"An extraordinary contribution to both theatre and the city, achieved through clever team working - client, architect, consultants and contractor - where the new truly celebrates the past."

RIBA Stirling Prize Judges 2014
The Everyman is a green, sustainable theatre. Natural ventilation is provided through the four chimneys on the roof while heating and hot water is provided by a CHP unit. Rainwater is collected from the roof and used to flush toilets.
As well as re-using 25,000 bricks, recycled materials have been used throughout including bar and counter tops made from old laboratory bench tops and recycled rubber for the theatre flooring.
Liverpool Everyman Portrait Wall