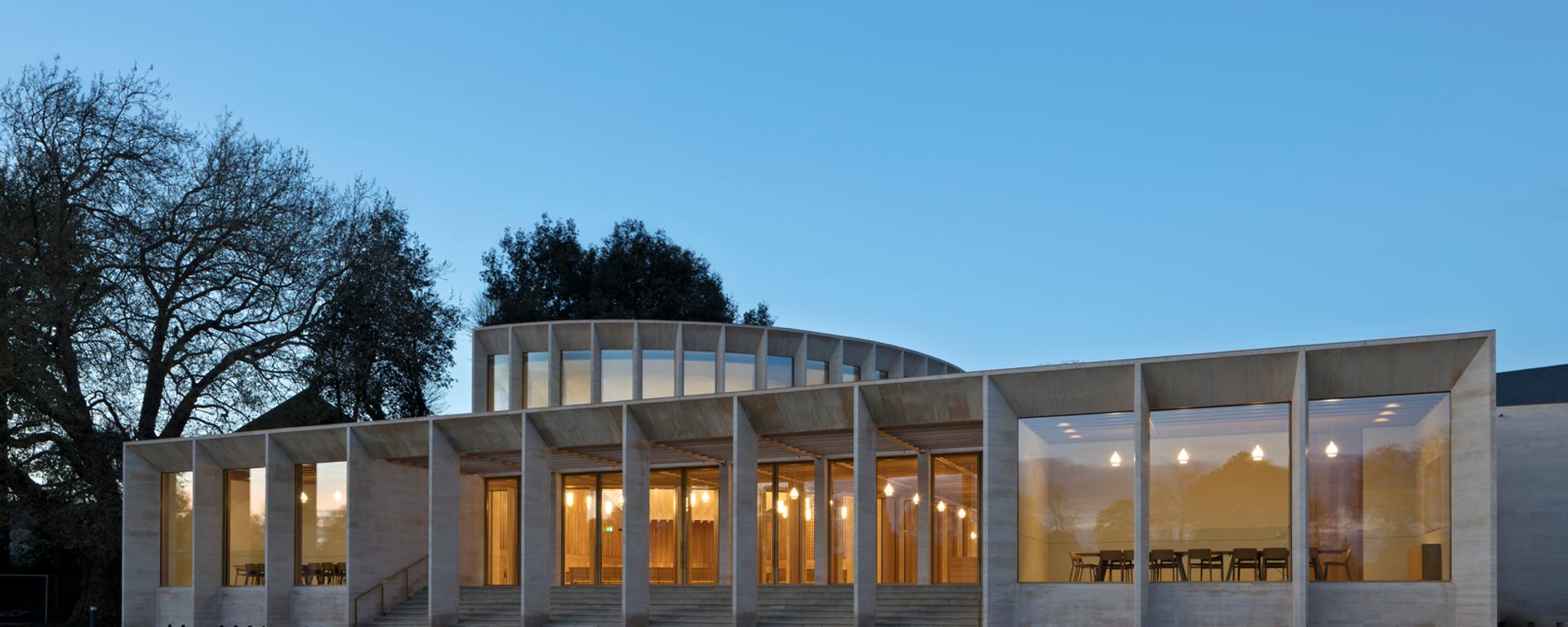 The Sultan Nazrin Shah Centre
© Nick Kane 2018
The Sultan Nazrin Shah Centre at Worcester College, Oxford is a brand new facility dedicated by alumnus HRH Sultan Nazrin Shah of Perak, Malaysia.
Located in the historic landscape and listed parkland of the college, the new building houses a large lecture theatre, student learning space, seminar rooms and a dance studio overlooking the gardens and cricket pitch.
Designed by Niall McLaughlin Architects, the facility has been constructed using durable oak and limestone from the Clipsham quarry. The lecture theatre can operate either as a fully enclosed darkened environment or as a bright, day lit space surrounded by gardens on all sides.
The centre was one of six projects shortlisted for the RIBA Stirling Prize 2018.
RIBA South Regional Award Winner.
Client
Worcester College, Oxford
Location
Oxford
Sectors
Services
Next Project
Engineering & Computing Building 2
View Project