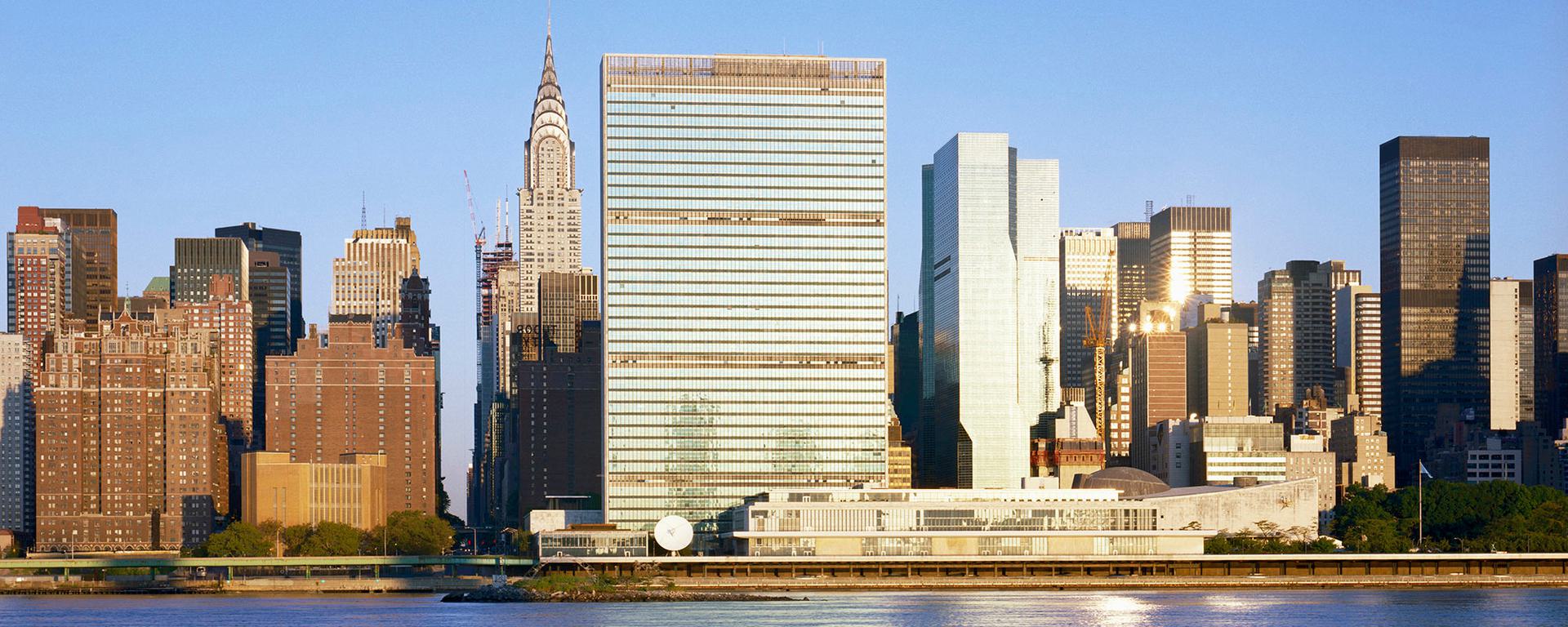 United Nations
© UN Photo/Eskinder Debebe
THE $2BN CAPITAL MASTER PLAN IS THE RENOVATION OF THE UN HEADQUARTERS COMPLEX LOCATED IN NEW YORK CITY.
The renovation will bring the facilities into compliance with local codes and standards, replace deteriorating building components and systems, and preserve the architectural integrity and original design intent of this landmark complex.
This phase of the project comprised construction of:
195,000 sq ft of temporary conference space,
rental and fit-out of 1,000,000 sq ft of temporary office space
renovation of approximately 2,500,000 sq ft of office space, conference rooms and auditoriums for 2,700 UN employees
complete replacement of all major infrastructure and major structural upgrades for blast protection
construction of two new screening buildings
enhanced security to the perimeter of the premises
The construction team expended over 7,000,000 hours of manpower to achieve these goals.

G&T acted as programme manager and cost manager of this complex and challenging project which is one of the largest commissions undertaken in the firm's history.
In September 2014 the then Secretary General of United Nations, Ban Ki-moon, held his first meeting in the newly renovated Plenary Hall of the General Assembly building. This first meeting was not attended by diplomats and dignitaries but by the project management team, design consultants, construction managers and trade contractors.

The purpose for the meeting was for the Secretary General to thank all the companies and individuals who had worked, to a very tight schedule, to complete the renovation of this phase of the project in time for the General Debate, attended by approximately 100 heads of state from around the world.

Client
United Nations
Location
New York
Sectors
Services