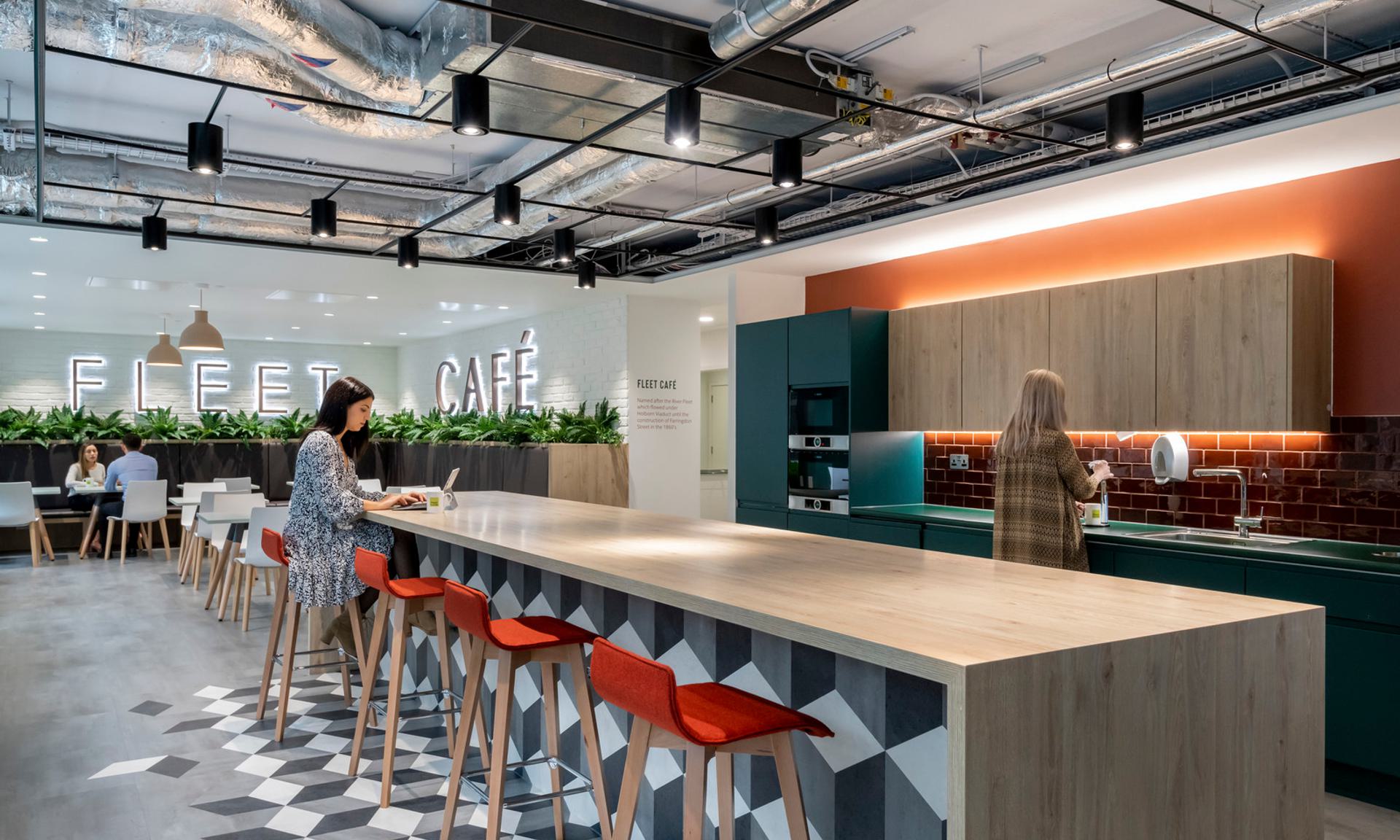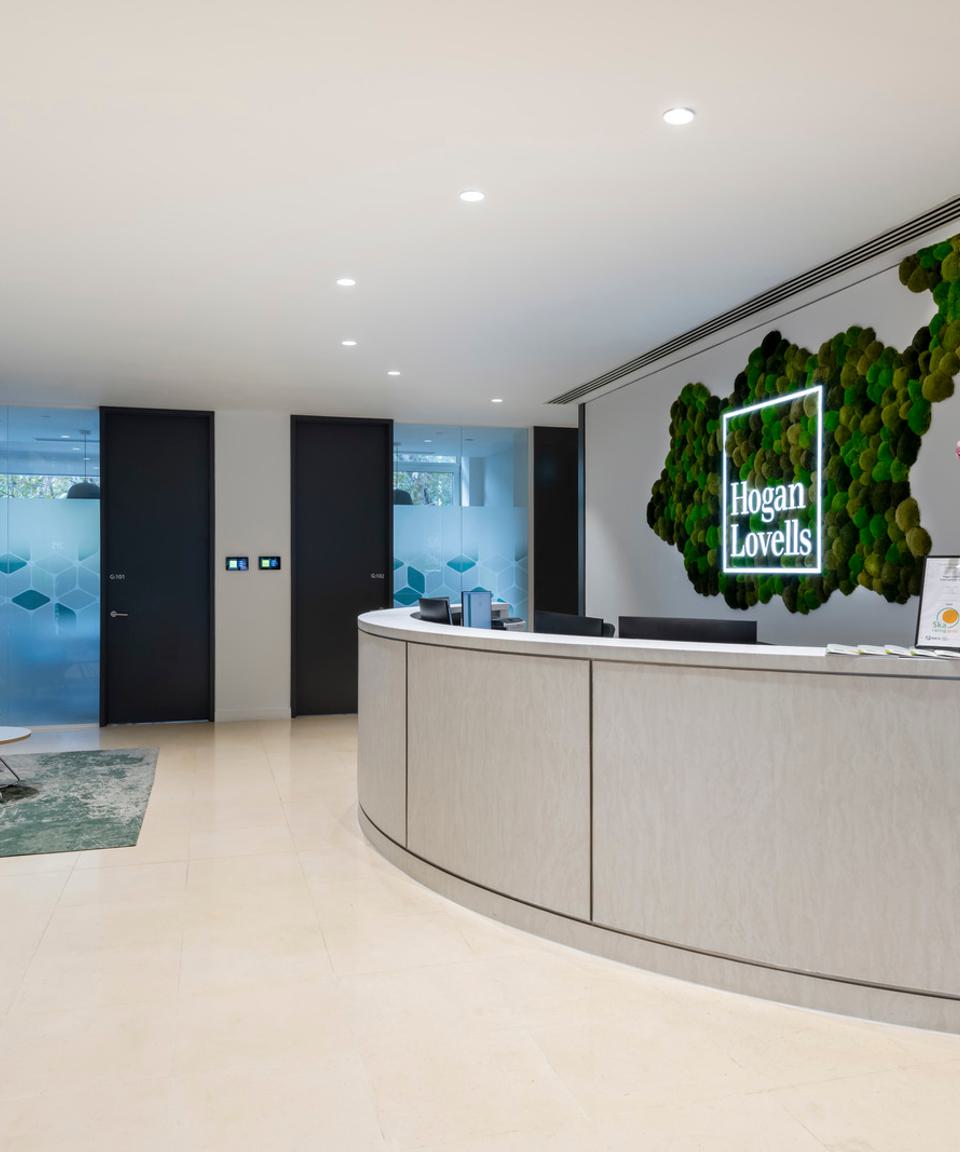 21 Holborn Viaduct
© Marek Sikora Photography
The refurbishment of 21 Holborn Viaduct delivered an agile, modernised workspace whilst navigating the complexities of in-situ occupation construction. The project was a follow-on from the successful refurbishment of Hogan Lovells' office at Atlantic House.
The MMoser-led design has created an agile working environment from what was previously cellular office space with a number of breakout spaces, including a new self-serve café, conversion of a lower ground print facility to an entertainment space together with a mix of new collaborative office space features and phone booths for personal working.
G&T delivered Cost Management, Project Management and Capital Allowances services after successfully implementing a single stage design and build procurement route, including defining the Employer's Requirements and managing the critical programme dates in order to supplement the stage 3 design produced for tender.
Works were carried out with the tenant in full occupation throughout with attention to ensure minimal disruption to the day to day business operations.
Client
Hogan Lovells
Location
London
Sectors
Services