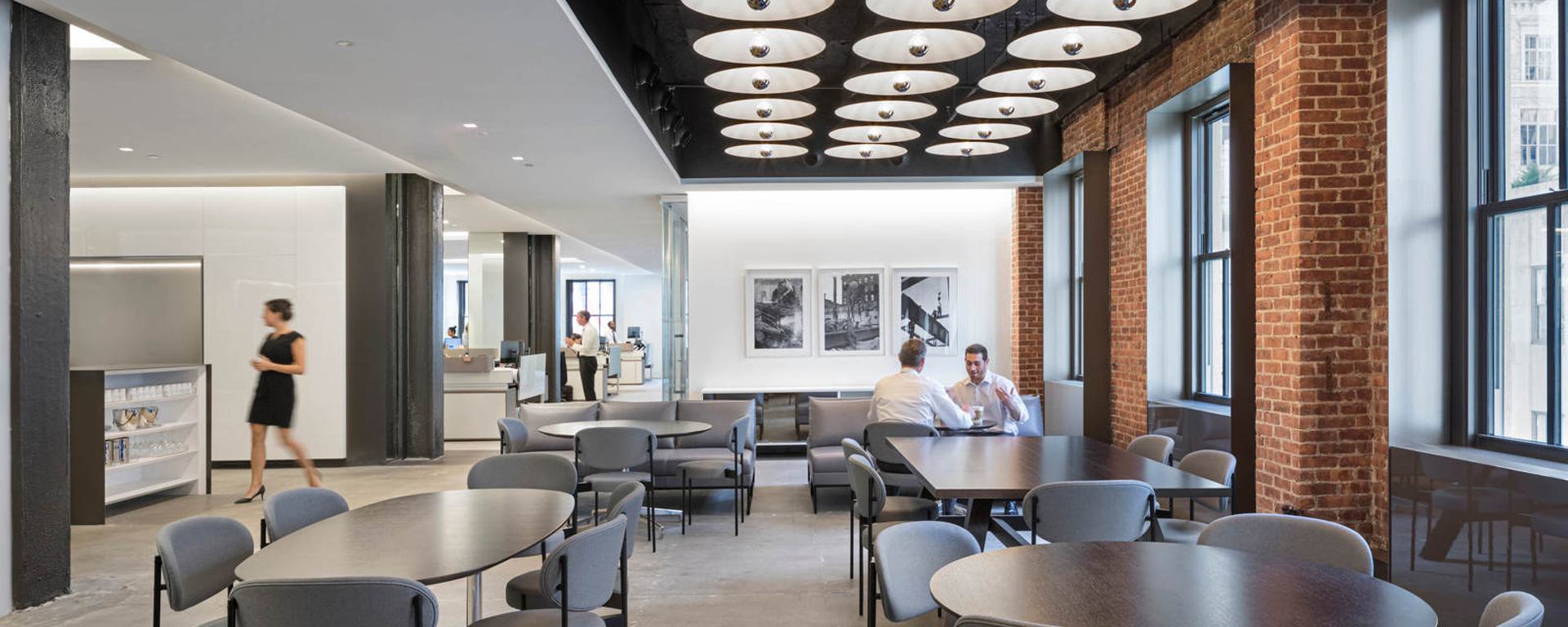 45 Rockefeller Plaza
© Peter Aaron
Within the heart of Rockefeller Center, an open plan office concept has been created for Rockefeller Capital Management to enhance cross collaboration, communication and connections across the floor.
Designed by LSM, the space also includes a terrace overlooking 5th Avenue with views to St Patrick's Cathedral.
The design of the space highlights the existing historical structure through the use of exposed columns, lofted concrete slabs and the brick perimeter walls, all connecting the visual identity of the Rockefeller brand to that of Rockefeller Center.
Client
Rockefeller Capital Management
Location
New York
Sectors
Services