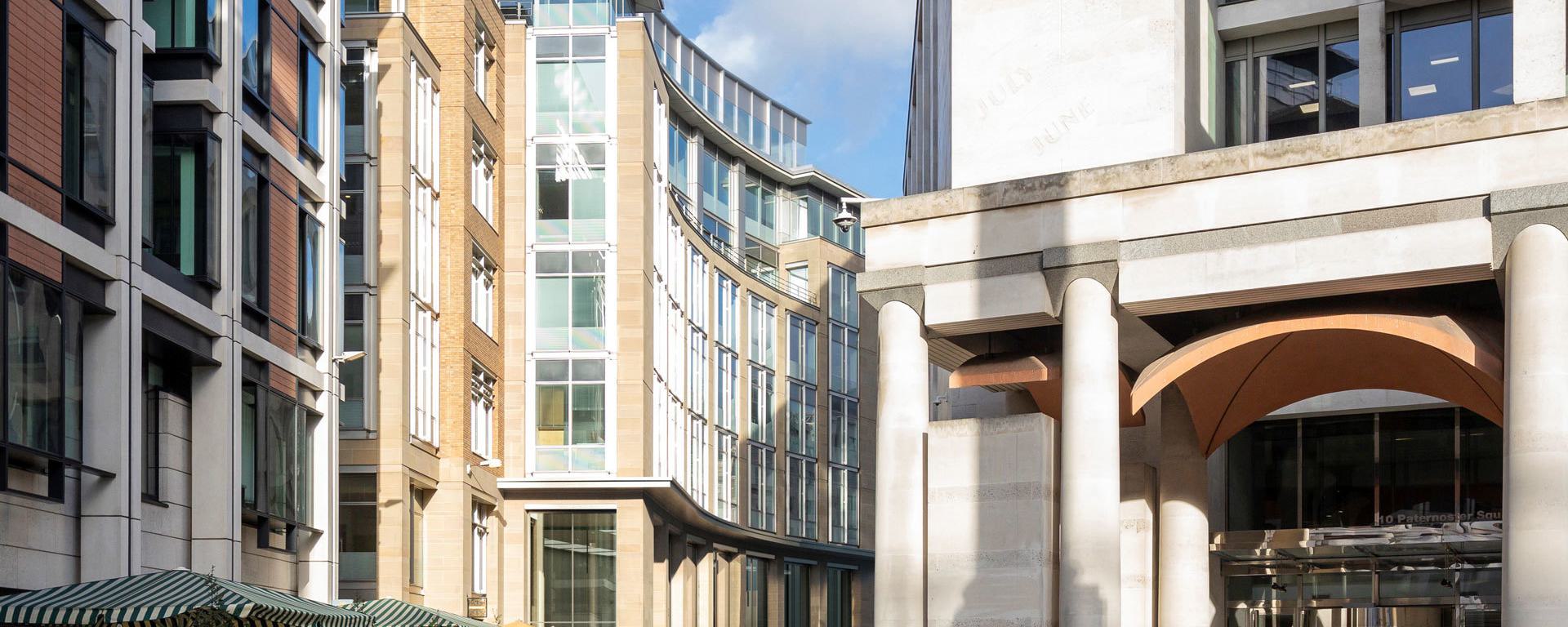 Christchurch Court
Located in the Square Mile on Paternoster Square, this 430,000 sq ft refurbishment includes a roof extension and significant alterations to the lower floors to provide commercial and retail space.
G&T was appointed to provide Cost and Project Management services in March 2020 at the beginning of Stage 2 design. Our role includes steering the design development alongside the cost plan put together by G&T's cost management team, managing the design change procedures throughout and identifying the key secondary design consultants to progress the design to Stage 4 and a robust set of tender documents.
A key element of the role is the identification of the MEP and vertical transport scope of works for the main contract, based on surveys carried out on all existing building services to see where value can be identified from retaining certain elements of the key services infrastructure.
G&T worked with the client on a procurement strategy that best suited the client's requirements and also managed the soft strip demolition works and surveys as a precursor to the main refurbishment.
Following the hybrid two stage tender process, the main contractor, McLaughlin & Harvey, mobilised in December 2020.
Client
Shimao International
Location
London
Sectors
Services