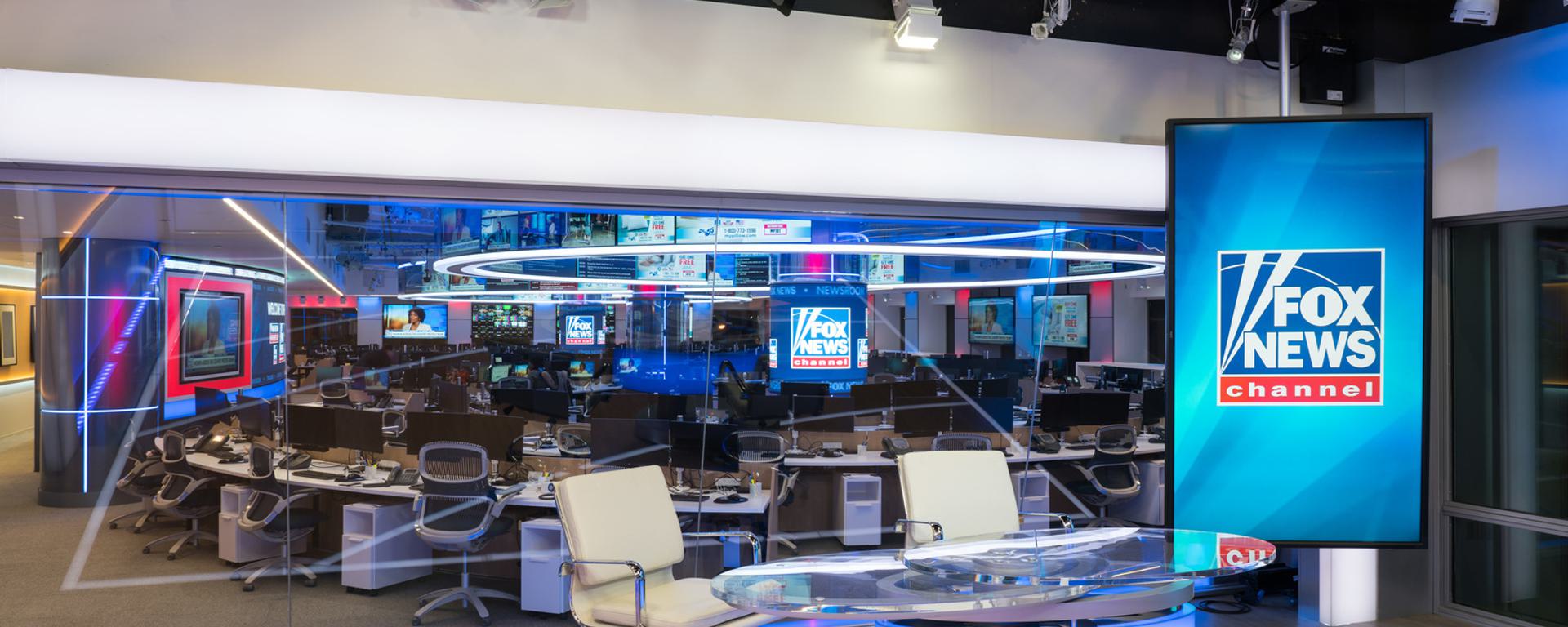 Fox News
© Alex Kroke
Eight months after announcing plans for a centralized newsroom, the Fox News Channel studios, which is home to many familiar faces, has undergone an amazing transformation and is now a gleaming state-of the-art work space.
The main newsroom has been relocated from its original location on the Concourse Level, where it has been since the channel first launched in 1996, to a vibrant, well lit second floor. The space spans 7,600 sq ft and includes a studio space, dubbed Studio N, featuring 72 displays, robotic cameras and multiple data walls.
Studio N features a glass topped circular anchor desk set against slanted windows overlooking the space along with a large vertical flat screen.
In addition to providing a more centralized work area for the network's core newsgathering staff, the space also showcases large windows in both the newsroom and studio.
Client
Fox News
Location
New York
Sectors
Services