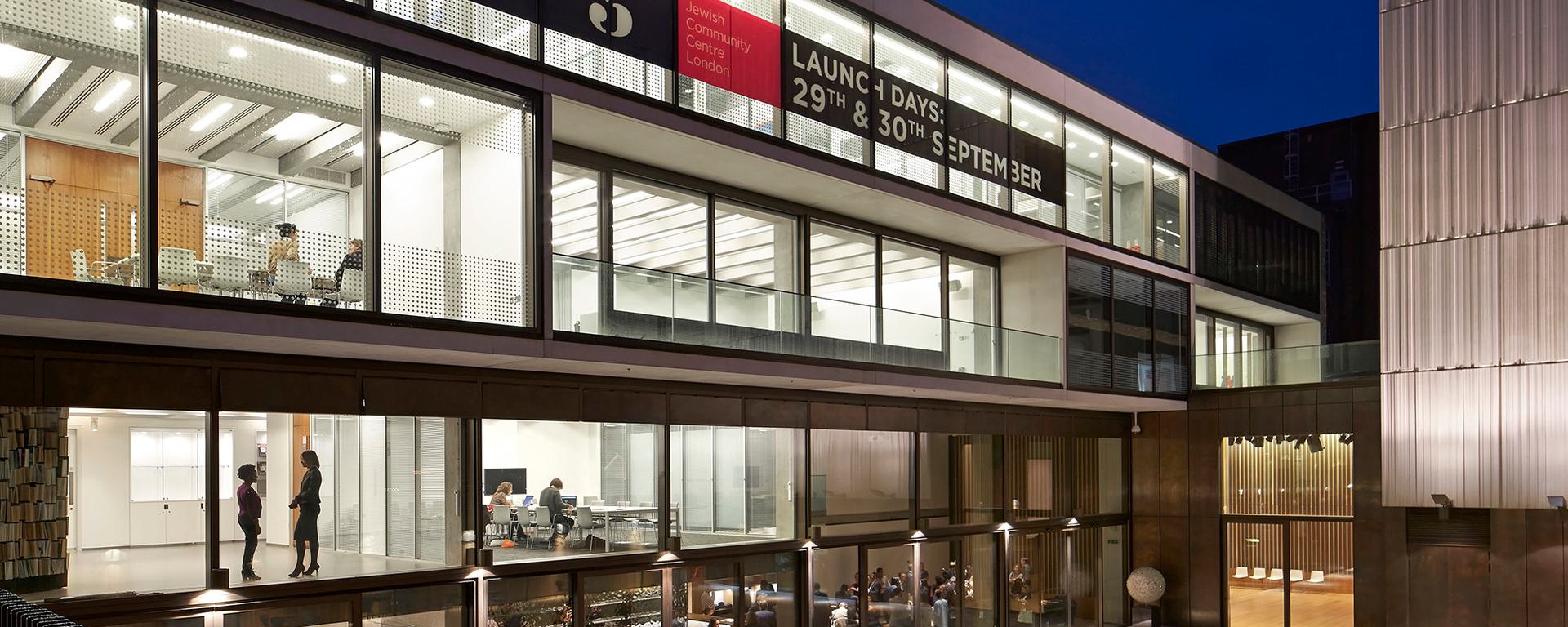 JW3
© Hufton+Crow
The JW3 is a new community and cultural centre on Finchley Road, designed by Lifschutz Davidson Sandilands. Named after the local NW3 postcode, an area with a large Jewish population, the intention from the outset was for JW3 to be at the heart of a community life, in the manner of the JCC in New York, creating outstanding events and activities, and bringing the Jewish Community together.
The venue, funded privately by Dame Vivien Duffield's Clore Duffield Foundation and others, includes a screening room, a multi-purpose hall, rehearsal studios, classrooms and exercise rooms, nursery and offices for the organisation. It's also home to a kosher restaurant run by chefs from Ottolenghi and Made in Camden.
Designed with a high degree of flexibility, the multi-purpose hall has retractable bleacher seating and semi-sprung floor providing events space for 300 guests at seated events, and a theatre and auditorium which supports performance types such as dance, spoken word and theatre.

Client
JCC London
Location
London
Sectors
Services
Described as "a vibrant destination for London, open to all who have an interest in Jewish life", the facilities are accommodated in a flexible three storey pavilion set away from the busy Finchley Road creating an intimate, sheltered outdoor piazza space.
"a vibrant destination for London, open to all who have an interest in Jewish life"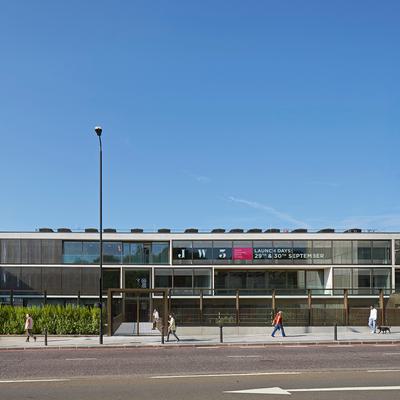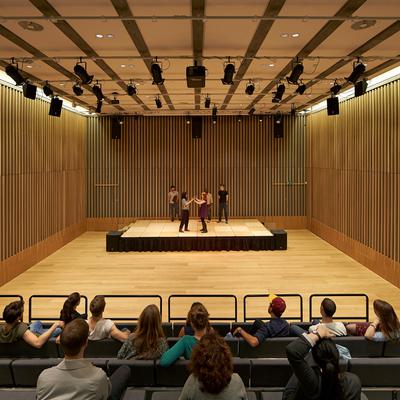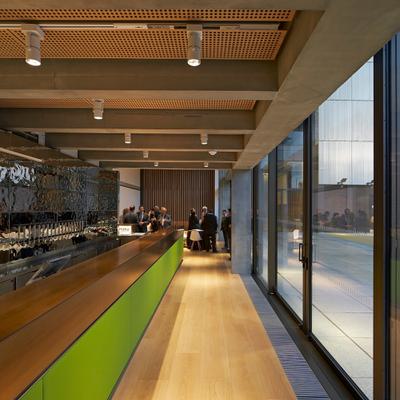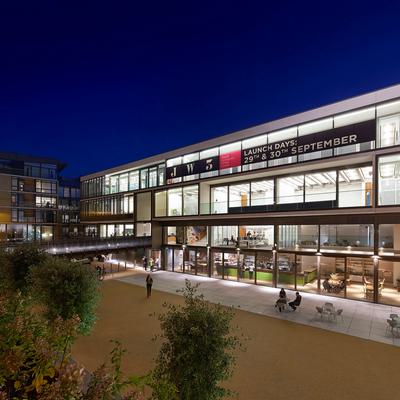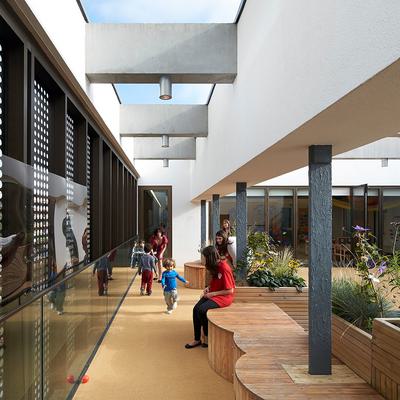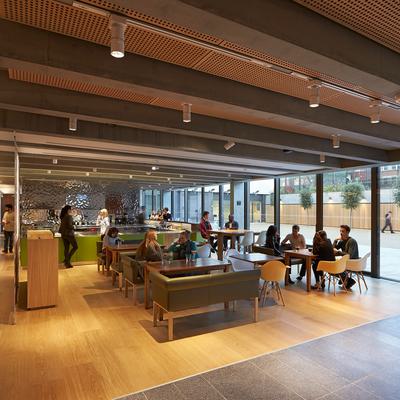 Natural ventilation, a brown roof to encourage biodiversity, rainwater harvesting and solar panels have helped the building achieve a BREEAM 'Excellent' rating. Simple chimneys provide ventilation and allow free night cooling and the positioning of the windows, primarily on the piazza elevation, controls heat gain and encourages inside/outside permeability.

At the north end of the site, a nine storey tower has been built housing a youth centre, offices and 14 environmentally friendly apartments (Code 4). A huge gable-end finished in ribbon concrete panels has been created which aims to shield the flats from the noise of the centre and bounce sunlight down into the piazza.