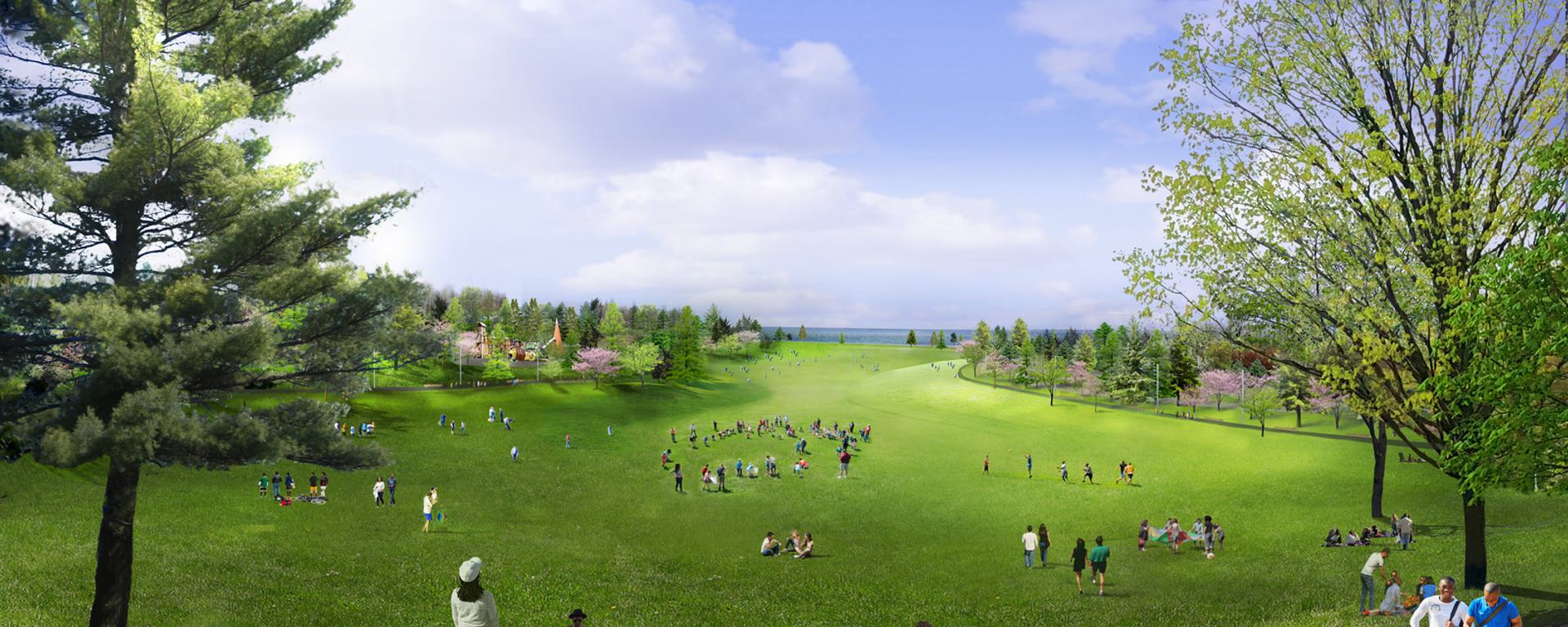 Ralph C. Wilson, Jr. Centennial Park
© Michael Van Valkenburgh Associates, Inc.
Located at the edge of Lake Erie and at the junction of the Niagara River, the former LaSalle Park is set to be transformed into Buffalo's largest waterfront park.
Designed by Michael Van Valkenburgh Associates, the architects responsible for the design of Brooklyn Bridge Park, the five year project is anticipated to have a major impact on the city of Buffalo.
The masterplan includes a new signature pedestrian bridge enhancing circulation from the adjacent neighbourhood. It includes creating a great lawn, increasing the topography across the site, updating and expanding the athletic fields, adding a new play garden and improving access to the water.
Client
Buffalo Urban Development Corporation
Location
Buffalo
Sectors
Services