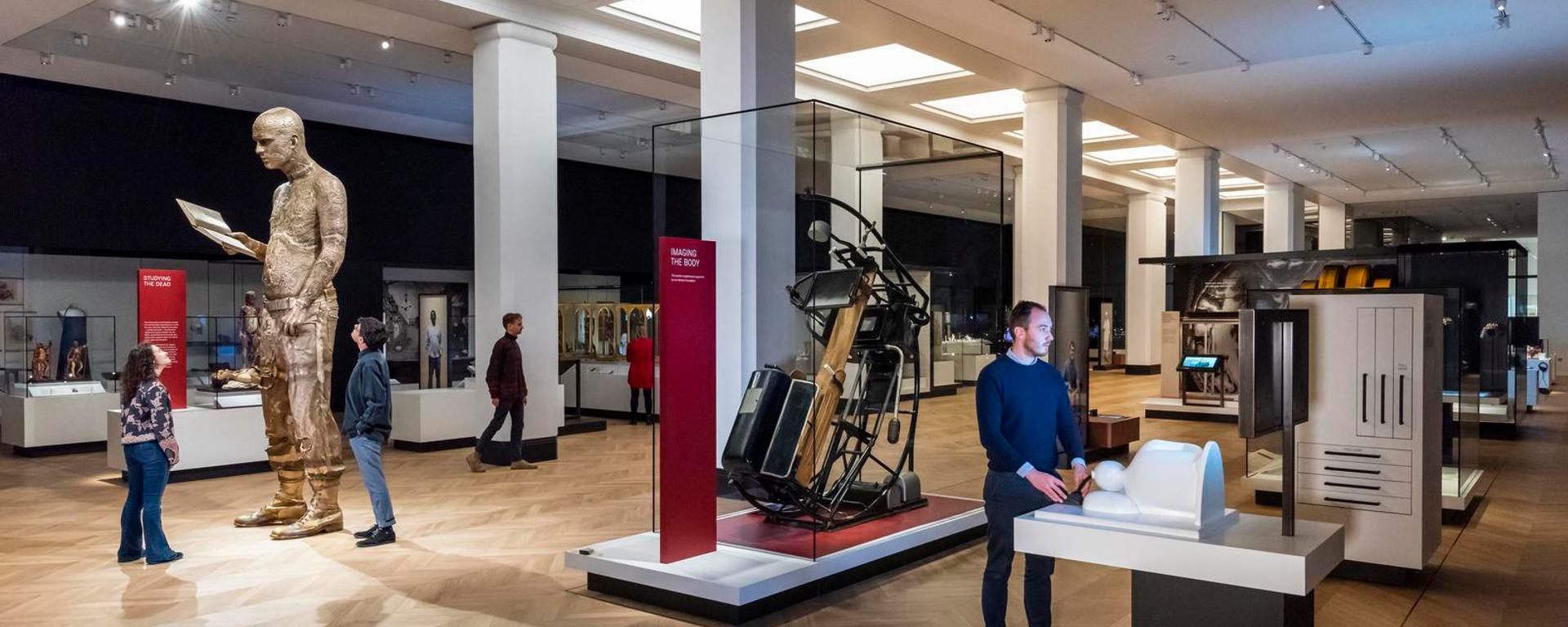 Medicine: The Wellcome Galleries
© Science Museum Group
The new galleries at the Science Museum - the world's largest medical galleries - cover an area equivalent to 1,500 hospital beds and display over 3,000 artefacts.
Designed by WilkinsonEyre, the galleries have been relocated to a prominent first floor position, almost doubling the permanent exhibition space to 3,000m². New lifts provide improved accessibility to the galleries.
Objects on display from the extraordinary collections of the Science Museum Group and Sir Henry Wellcome across the five galleries include Fleming's penicillin mould, 200 year old wax anatomical models, the very first stethoscope, a rare iron lung used by patients with polio and the world's first MRI scanner. Visitors can also step inside a real Victorian pharmacy.
The new galleries are the biggest and final stage of the first phase of the museum's ambitious masterplan project which has transformed more than half of the museum since 2010.
For further information about the galleries visit sciencemuseum.org.uk/medicine.
Client
Science Museum Group
Location
London
Sectors
Services