Posted On July 22, 2019
Balloons, bunting and the built environment
G&T hosted the CPA NextGen Summer Reception
Welcoming over 120 guests from across the industry G&T was proud to host the City Property Association's (CPA) NextGen Summer Reception in the courtyard of our London HQ.
Through our NextGen partnership with the CPA, G&T invited members from across the built environment to an English Garden Summer Reception, encouraging those who attended to develop their professional networks with a bit of healthy competition.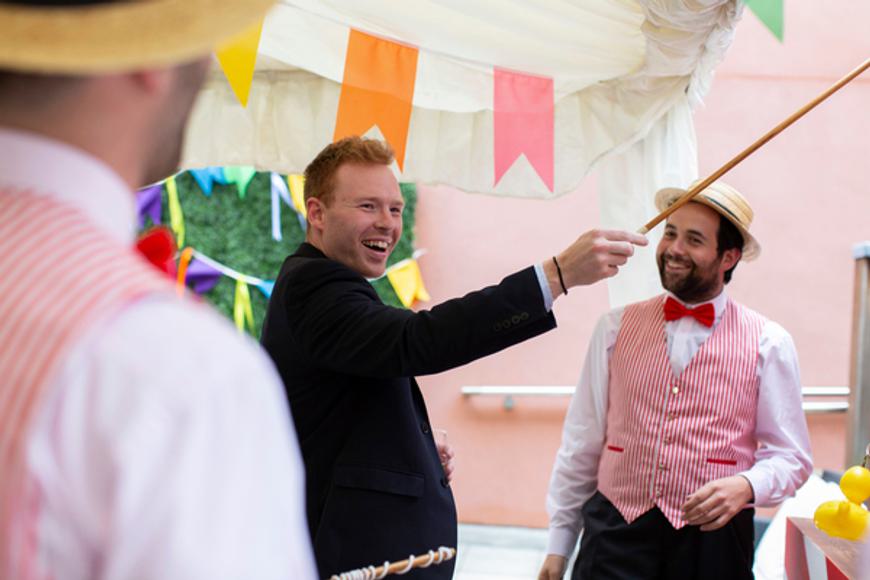 G&T Partner, Kevin Arnold, kicked-off the evening welcoming guests to the garden party, speaking about our history of supporting the next generation and our commitment to the development of up and coming professionals across the industry.

"We have seen the CPA NextGen programme go from strength to strength, expanding the opportunities available to its membership. G&T is proud to champion the next generation and hope to see it grow in its diversity of events and activities in the future."

Kevin Arnold, G&T Partner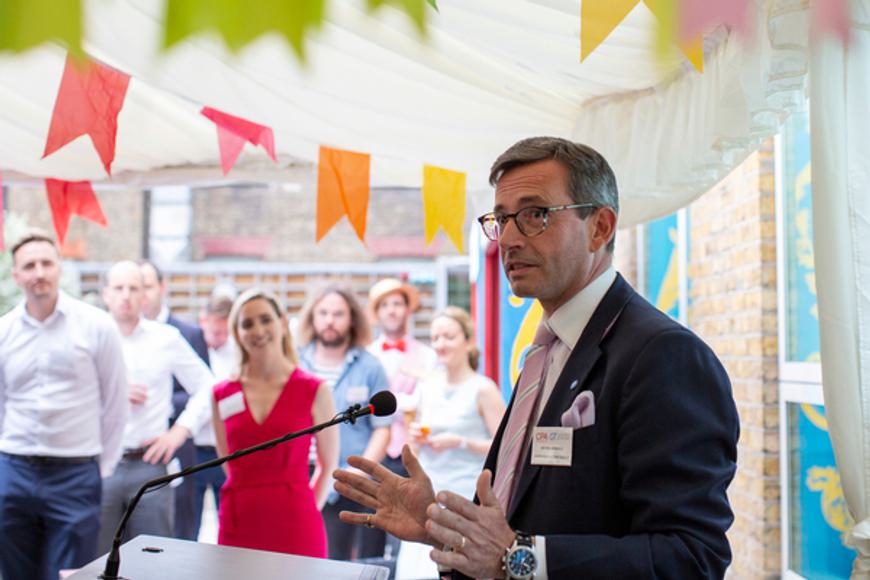 He went on to talk about our partnership with the CPA that started at the beginning of this year and how we have seen the NextGen programme go from strength to strength over the last six months.
Kevin then introduced the CPA NextGen Chair, Paula Gonzalez, project director at JRA to speak more about the CPA NextGen initiative and how it has developed since it first launched in July 2018.
"It's vital for the property industry to establish what future skills the next generation will need. We must nurture these skills and help to develop them."

Paula Gonzalez, JRA Project Director and CPA NextGen Chair
The evening continued with a series of mini competitions run at a host of traditional English fair games, including Hook the Duck, Tin Can Alley and Hoopla, getting everyone in the competitive spirit and encouraging participants to meet new people from the industry.
Developing and growing networks when attending industry events is just one part of the NextGen programme. These initiatives elicit discussions and debate between professionals across a multitude of organisations working in different sectors of the built environment, forging connections that can span the lifetime of a career.
See more from the event in the picture gallery below:
The City Property Association is a not-for-profit body representing the major owners, occupiers, developers, investors and advisers to real estate in the City of London, with more than 150 member companies and an associated network of nearly 1500 professionals. Their NextGen programme is a forum to make their voices heard, improve their knowledge and grow their networks. The committee helps promote debate on key topics, engage with industry stakeholders and encourage multi-disciplinary collaboration to guide the future of the ever-evolving City and ensure it remains a vibrant world-class place for business.
To see more from the reception watch our short film: