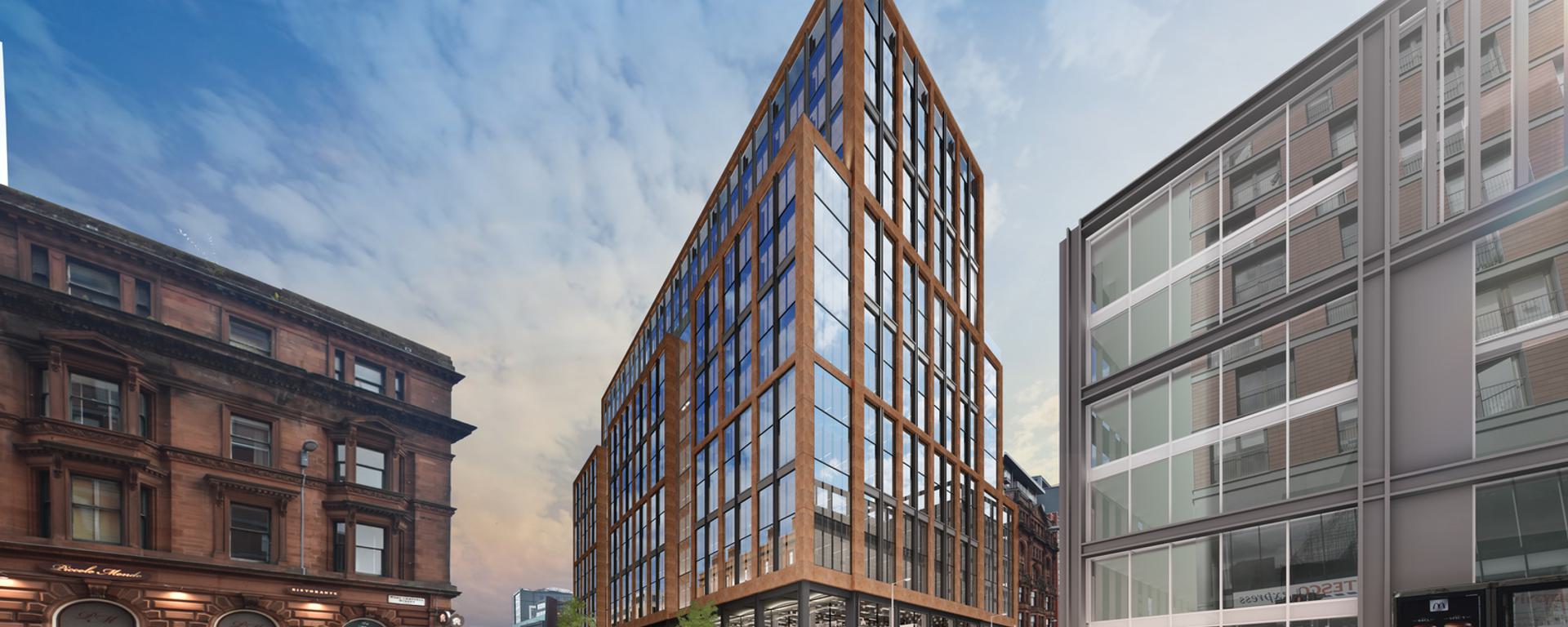 Argyle Street
© Cooper Cromar
A new 270,000 sq ft office building is being developed by Osborne & Co for financial services firm JP Morgan Chase in Glasgow City Centre. The 13-storey building will be located on Argyle Street in the heart of Glasgow's International Financial Services District and is scheduled to open in 2022.
Existing vacant buildings have been demolished to allow the construction of the Grade A office with space for 3,000 workers. Ancillary ground floor retail and restaurant facilities along with additional access works will provide further amenities and an enhanced streetscape.
The new building will be one the first constructed under Planning Policy CDP 5 (Resource Efficiency) of the Glasgow City Development Plan, which sets energy efficiency and CO2 emission performance standards. In line with JP Morgan Chase's commitment to renewable energy, the building will also target BREEAM 'Excellent'.
Client
Osborne & Co
Location
Glasgow
Sectors
Services