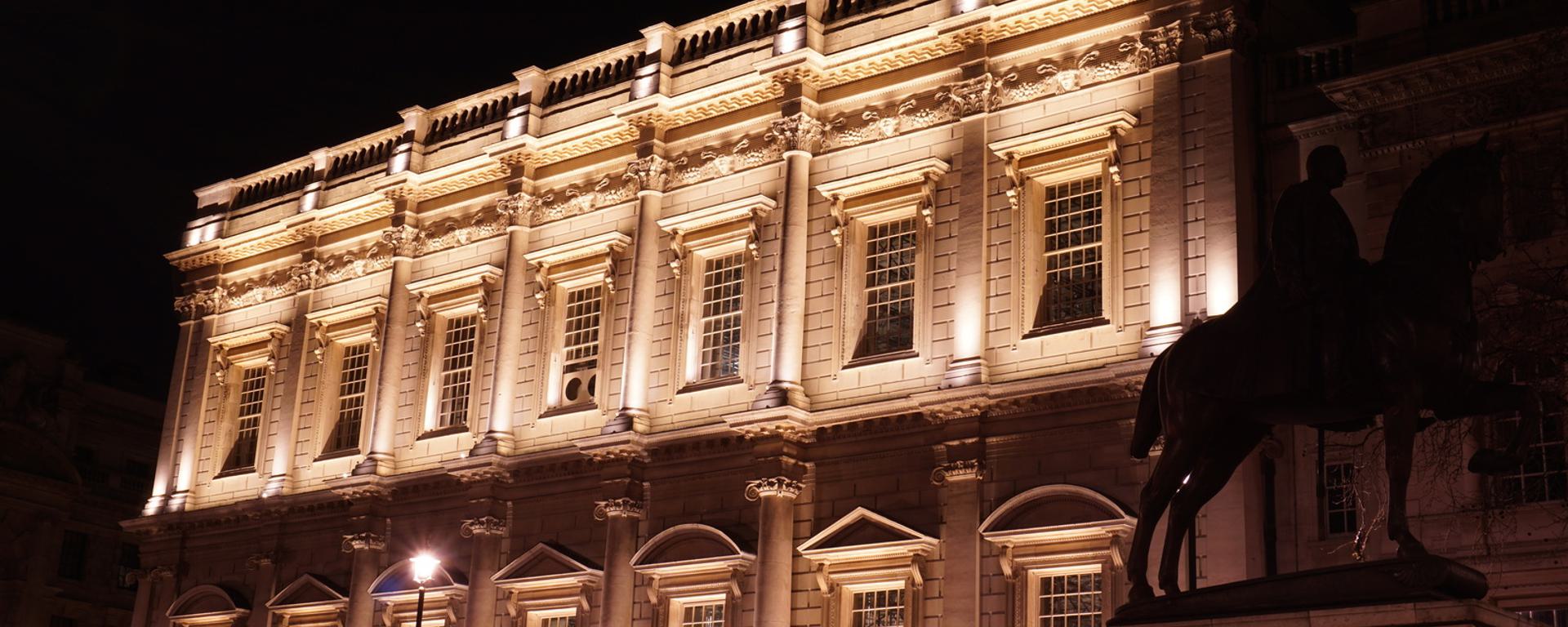 Banqueting House
Banqueting House is currently undergoing phased conservation, repair and representation works. G&T's construction management team was appointed by Historic Royal Palaces (HRP) on Phase One of the project.
The works have primarily focused on the repair, refurbishment and conservation of the external façades and fabric to stop the gradual deterioration of the Grade I Listed building and the installation of a mist fire suppression system to provide protection to the magnificent ceiling painted by Peter Paul Rubens for Charles I.
The Phase One works started on site in January 2015 and were completed in time for the official reopening to the public on 1 April 2016. The works were carried out with an archaeological watching brief on all instrusive elements with the building completely enclosed in a scaffold wrap.
The work included removal, repairs and replacement of roof coverings, metalwork and flagpoles, full overhaul of all external façade stonework, joinery repairs to sash windows, doors and frames and detailed phased removal of asbestos from the roof void directly above the Rubens painted ceiling.
The asbestos removal was carried out under extreme controlled conditions with a full conservator watching brief. The internal scaffold platform provided within the Hall gave the first direct access to the underside of the painted ceiling for several decades. This also gave HRP the opportunity to carry out a detailed recording and photographic record of the Rubens ceiling whilst the works were underway.
Client
Historic Royal Palaces
Location
London
Sectors
Services