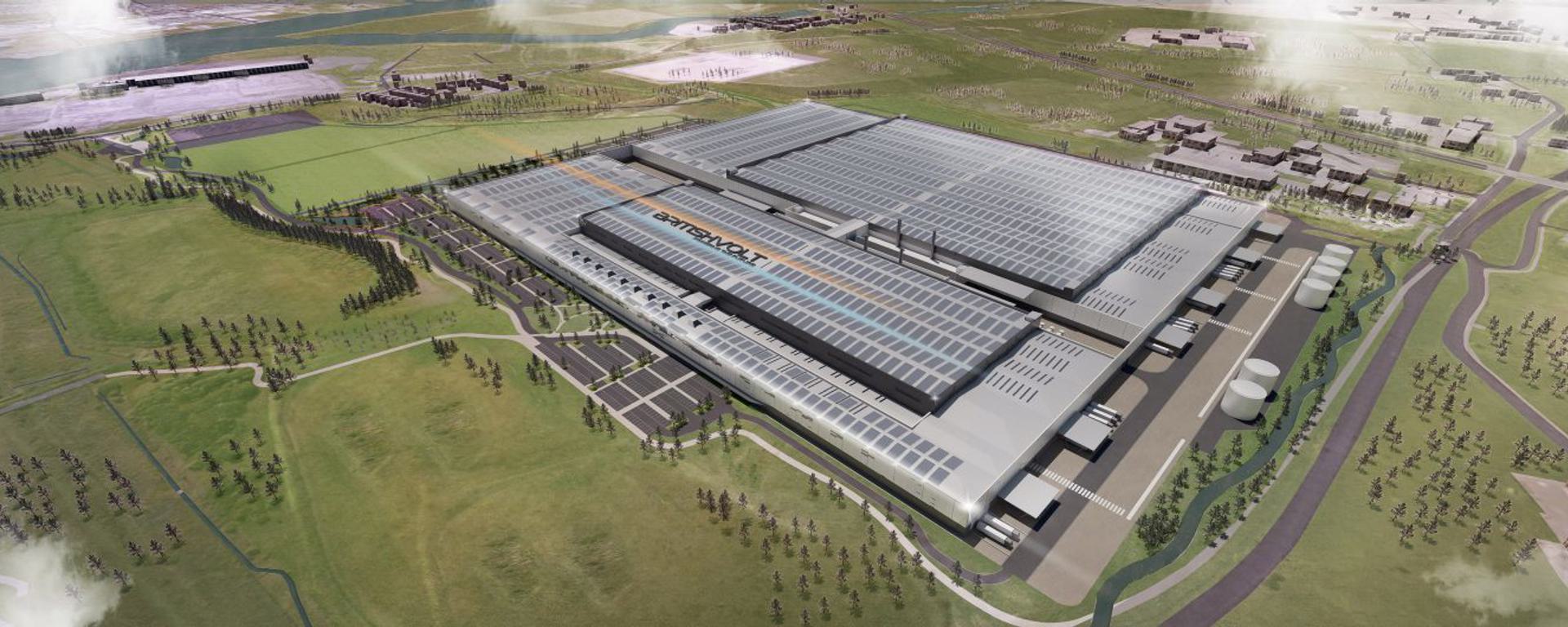 Britishvolt Gigaplant
© Ridge & Partners LLP
Gardiner & Theobald supported Britishvolt in its endeavours to construct the UK's first Gigaplant situated on the old coal stocking yard of the former Blyth power station in Cambois, Northumberland.
Positioned to become one of Europe's largest manufacturing plants, G&T supported Britishvolt with its plans to develop the UK's first full-scale 'Gigaplant' in Northumberland, including ancillary Scale Up and R&D facilities in the West Midlands.
The 93 hectare Cambois site co-locates key supply chain partners and sustainable low-carbon energy production systems to manufacture and distribute world-leading lithium-ion batteries using sustainable, highly advanced manufacturing techniques. The main project comprises a new build manufacturing facility of circa 390,000m², building-related MEP, process plant, office and clean room space, as well as associated infrastructure works. Planning consent was granted for the scheme in July 2021.
Since being appointed, G&T has provided an extensive suite of services as a key part of the professional services team, developed detailed cost estimates for the facilities and advised on cost options and value engineering opportunities. The team has established a procurement strategy and plan, negotiated and let a PCSA agreement with the construction partner and provided procurement and cost management of multiple packages.
Throughout our appointment, G&T has also generated risk and opportunity analysis - examining the cost and programme for delivery, informing the associated contingencies for budgetary purposes and working closely with the project manager to ensure integration of cost and time considerations generating clear and accurate cashflow projections of capital expenditure.
Client
Britishvolt
Location
Cambois, Northumberland
Sectors
Services