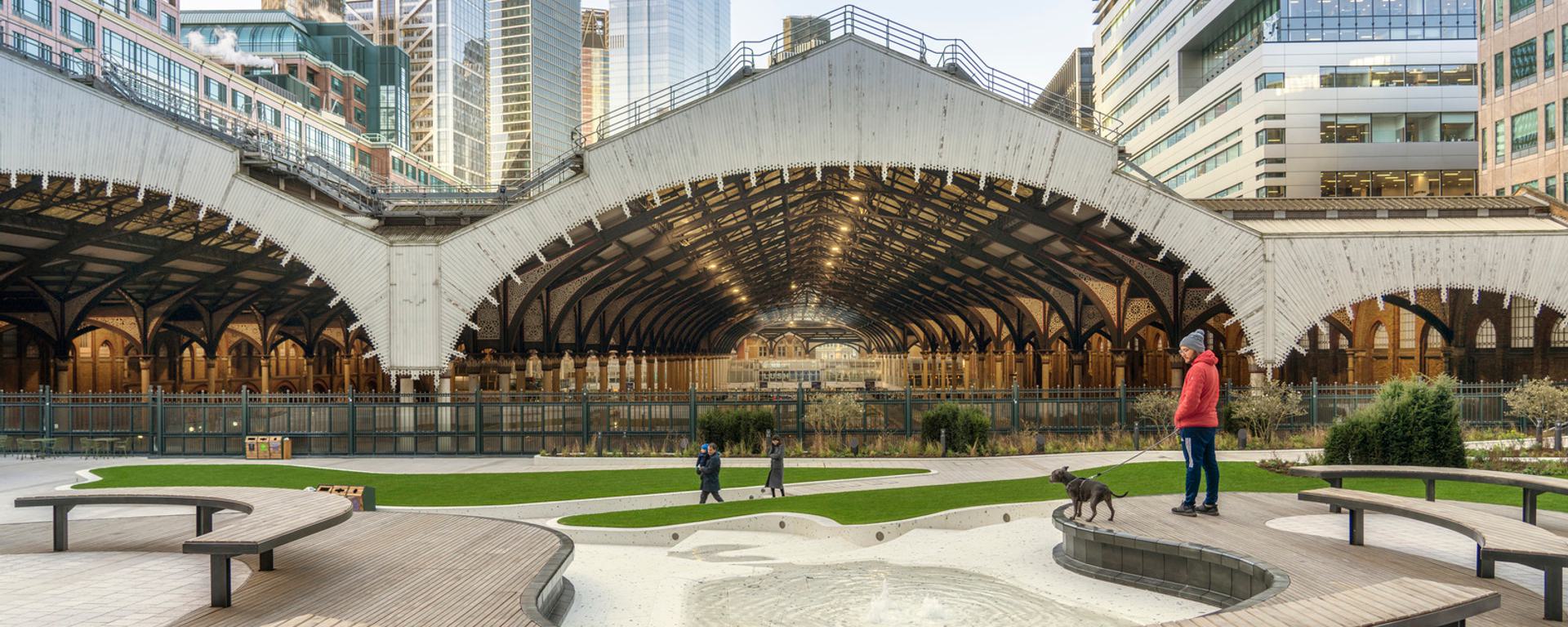 Broadgate Exchange Square
© DSDHA, Photographer Daniel Fisher
Broadgate Exchange Square is a major new park for the City of London. Suspended above the train tracks between Liverpool Street Station's Grade II Listed train shed and Exchange House, the 1.5 acre space has quadrupled the amount of green space at Broadgate.
Designed by architects DSDHA and set across several levels, the open-air space includes 420m² of lawned areas, an exciting mix of more than 14,000 plants and trees, an amphitheatre with plenty of seating together with new event and retail spaces.
Set to become a year-round destination for both those that work at Broadgate and the wider local community, many of the site's design elements are intended to celebrate the history of the railways and its complex engineering, such as the cast metal along the boardwalk inspired by railway lines.
Client
British Land PLC
Location
London
Sectors
Services