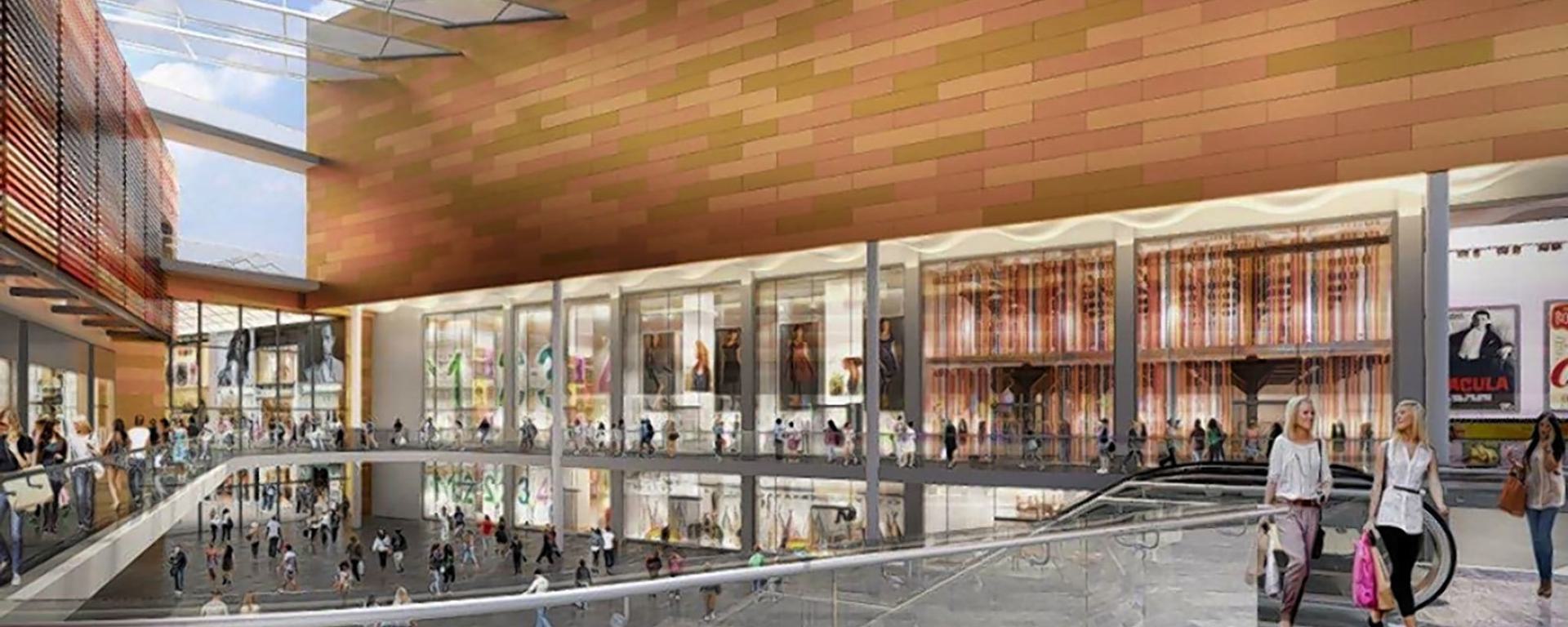 Intu Watford Extension
The redevelopment and extension to the existing 1990s shopping centre includes 15 new retail units, Debenhams store, 11 restaurant units, a nine screen cinema including an IMAX auditorium and a leisure box.
The complex nature of the project has required the co-ordination and sequencing of works within the site boundary that contains an existing five storey hostel and gymnasium, a 619 space multi-storey car park and an existing below ground service yard. To add further complexity the site requires public rights of way to provide access routes through the middle of the site throughout the construction phases as the existing centre, hostel and car park are to remain live throughout the works with restricted access to and from the site via the existing basement service ramp.
Enabling works were completed in March 2016 and involved the removal of asbestos contained within the existing high street retail buildings and the hard demolition of these former retail spaces to the ground floor level. These works also included retaining an existing Grade II Listed façade on the High Street frontage.
Client
Intu Properties Plc
Location
Watford