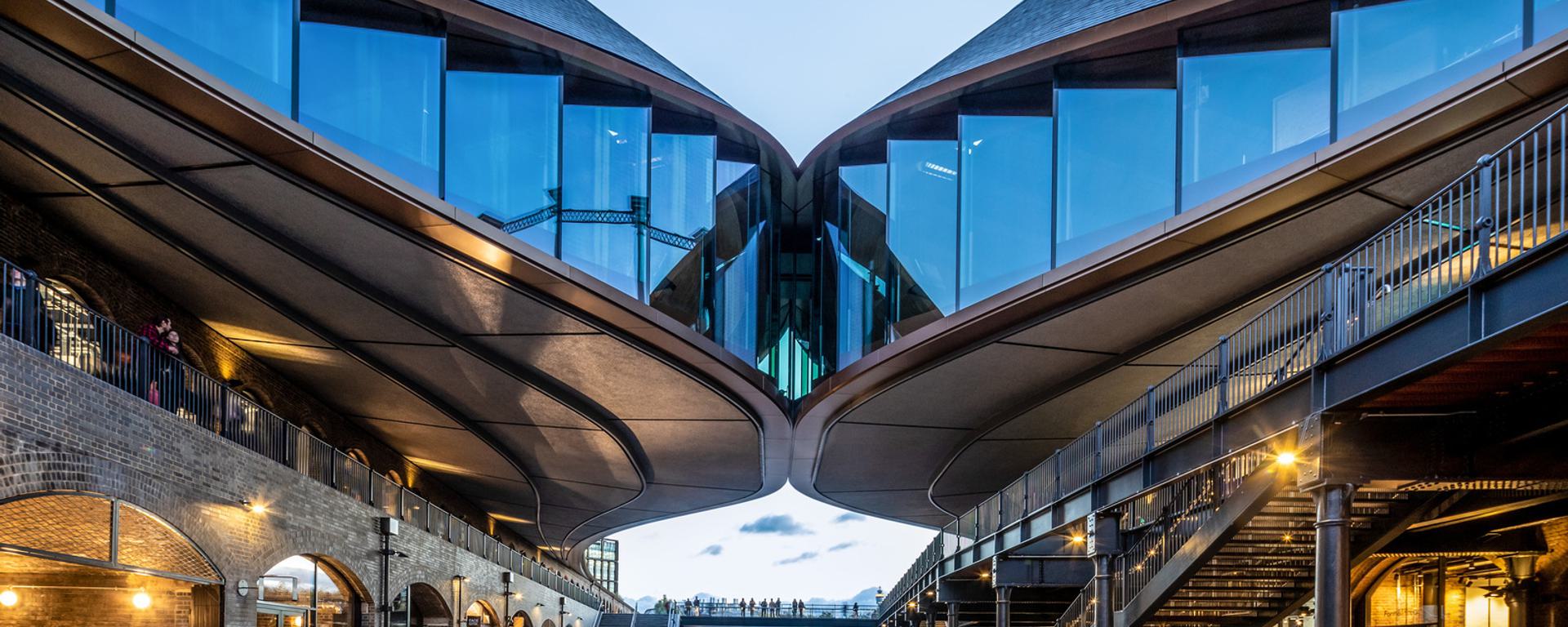 Coal Drops Yard
© John Sturrock
Part of the King's Cross Development site, the project involved the refurbishment of the existing Eastern and Western Coal Drops building.
Designed by Heatherwick Studio, the project incorporates modern twists such as a 52 column steel structure that supports an extended roof from both buildings that joins in the middle to create a new floor. The scheme allows larger brands to mix with independent retailers who are taking up residence in smaller units as part of a newly created space.
The buildings also have historical architectural details including 80,000 slate roof tiles taken from the same Welsh quarry in a nod to the 1850s originals.
Winner - RIBA National Award 2019
Winner - RIBA London Regional Awards 2019

Winner - Structural Transformation, Structural Awards 2019
Winner - Completed Building - Shopping, World Architecture Festival Awards 2019
Client
King's Cross Central Limited Partnership
Location
London
Sectors
Services