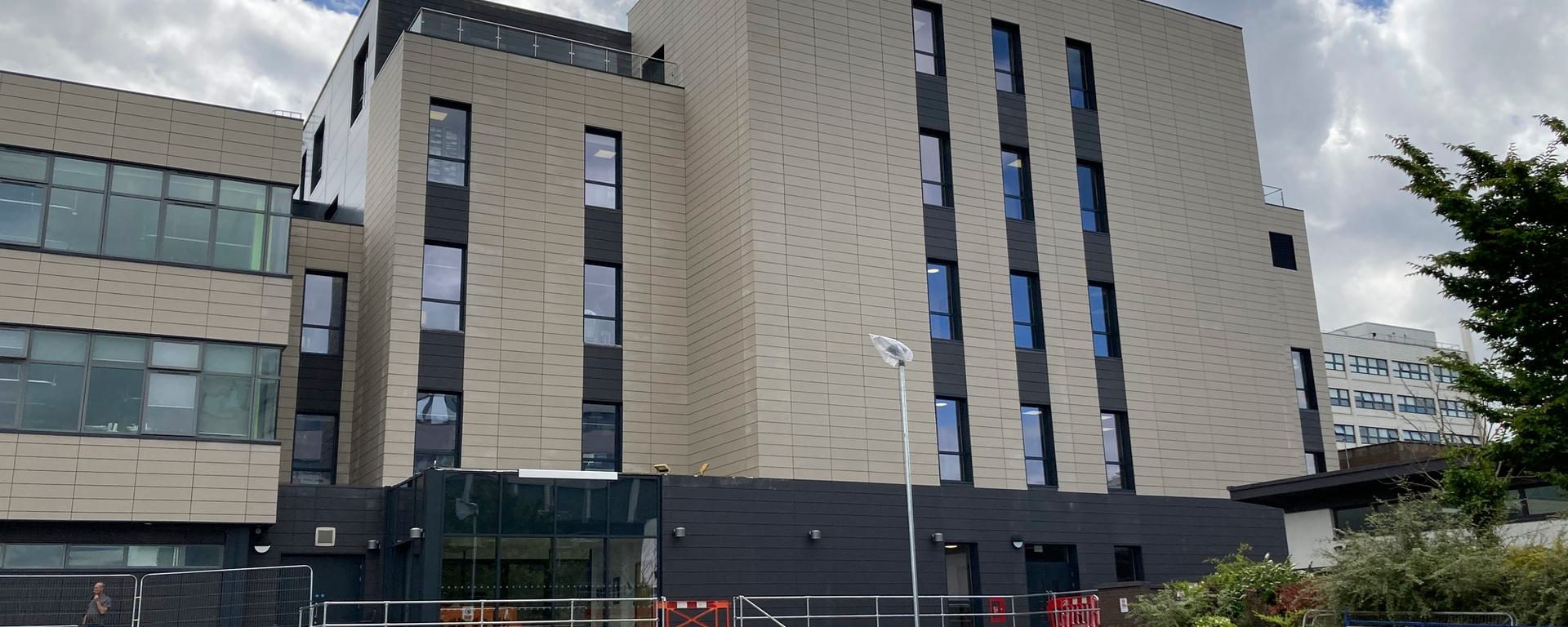 ICU Expansion
© OUHT - Estates Communications
The new 48-bed critical care building replaces the existing Barnes Unit at the John Radcliffe Hospital complex. This expansion project was part of the regional approach for managing critical care demand for both Covid-19 and future seasonal pressures.
The 5,450m² new facility, now called Oxford Critical Care (OCC), comprises five floors and was delivered through modern methods of construction. Situated directly next to the hospital's existing Trauma Department, the OCC connects directly into one of the main live corridors at ground floor level. This provides a seamless flow between departments housing theatres and diagnostics facilities, allowing for a fast, efficient route for patients who may require subsequent further critical care.
The role of G&T was to set-up and run a Project Management Office (PMO), acting as the channel of communication between the project and the board, ensuring appropriate escalation and governance action.
G&T worked closely with all involved work-streams including clinical, finance, construction, facilities management and communications teams within the Trust in order to develop a suite of PMO processes and templates. These enabled the accurate capture of information for an integrated project-wide programme, risk register, financial and communications data as well as all associated dashboard reports.
Ultimately, the PMO function facilitated transparency on the project and provided early identification of high-risk areas or negative trends, allowing the Trust to address them proactively.
Client
Oxford University Hospitals NHS Foundation Trust
Location
Oxford
Sectors
Services
Next Project
Cell and Gene Therapy Catapult Manufacturing Centre
View Project