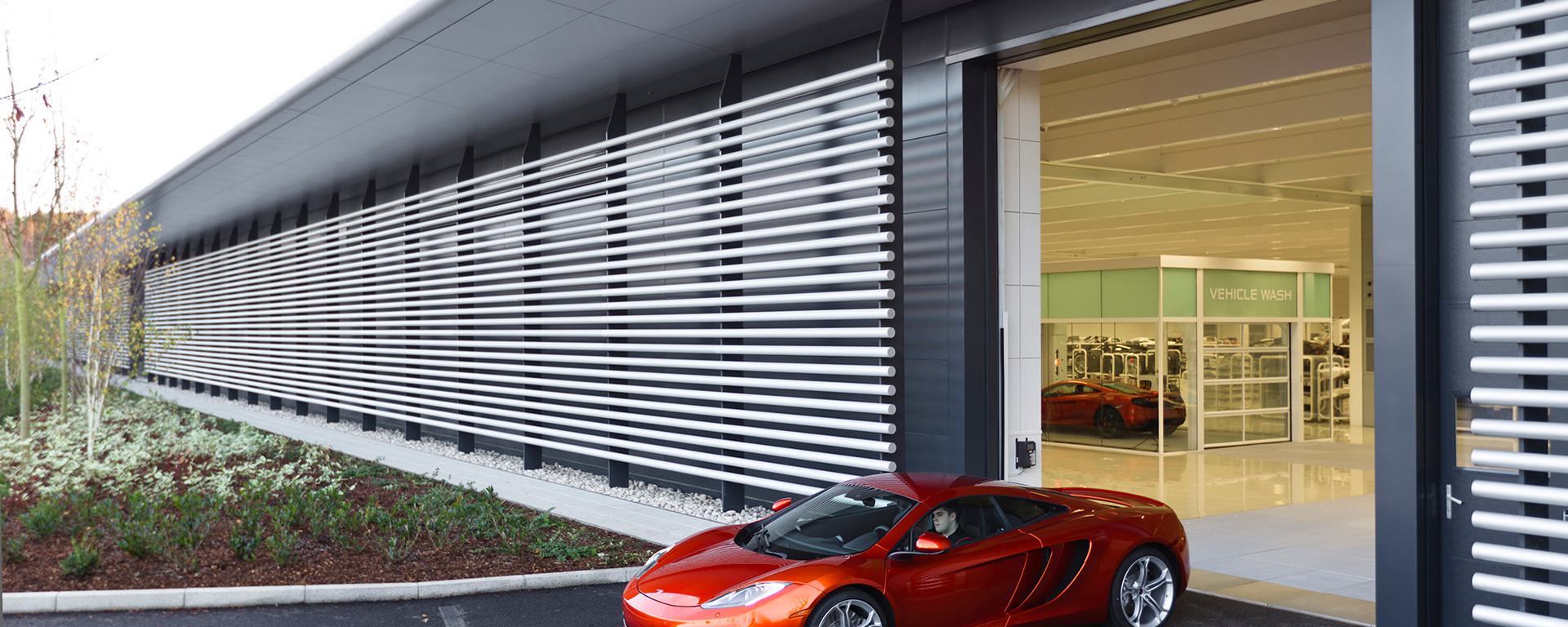 McLaren Production Centre
G&T provided Cost Management services on the state-of-the-art production centre for the manufacture of the current McLaren MP4-12C supercar and all future McLaren road cars. Designed by Foster + Partners and built at their headquarters in Woking, the project includes a tunnel from the existing McLaren Technology Centre, a VIP mezzanine level and basement.
The new production centre has been designed to be environmentally efficient. The roof collects rainwater and the design will enable the installation of photovoltaic panels in the future. The building also incorporates a low energy system of displacement ventilation. No soil was removed from the site with all excavation material being used to conceal the building within the green belt landscape.
Client
McLaren
Location
Woking, Surrey
Sectors
Services
"The Gardiner & Theobald cost management team were integral to the successful delivery of the new McLaren Production Centre to the quality standards that I expect and demand for McLaren. This was particularly impressive given the fast track nature of the scheme."

Ron Dennis

McLaren Group Chairperson
Next Project
AJ200 Engine Manufacturing Facility - Jaguar Landrover
View Project