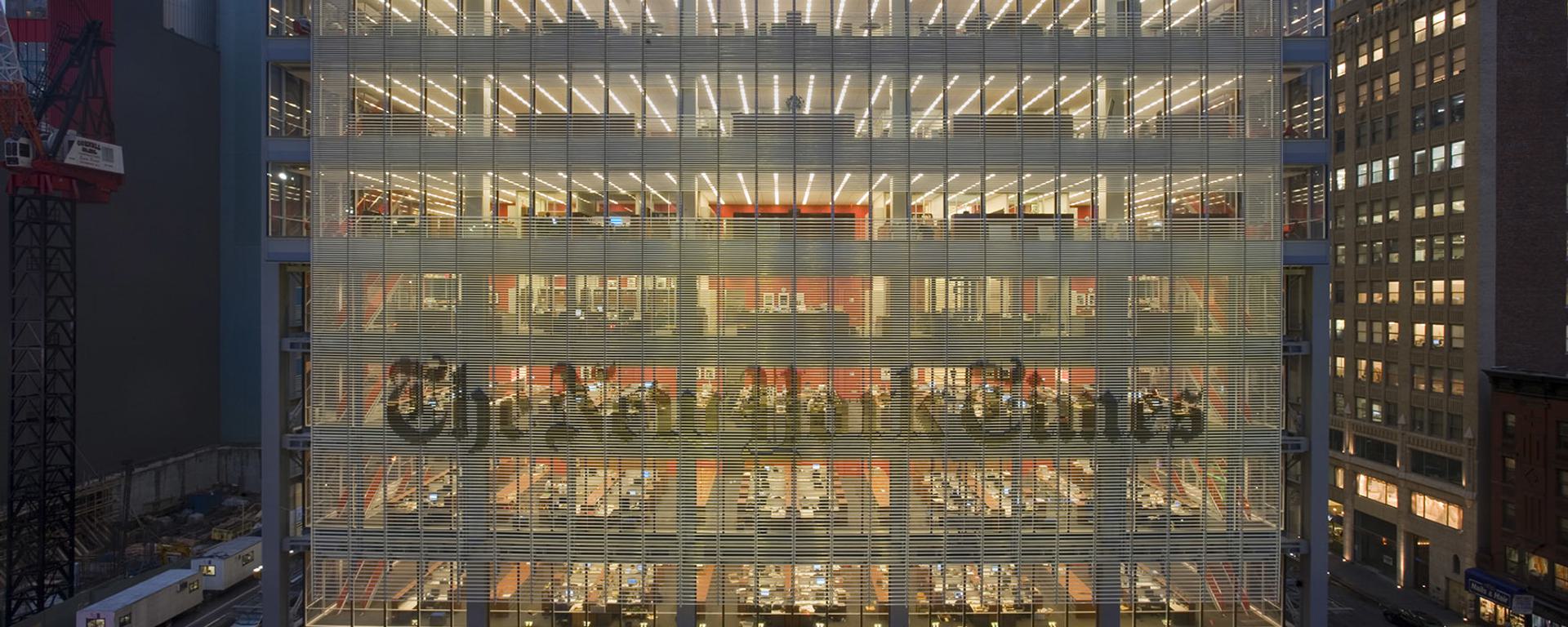 New York Times Headquarters
Designed by Renzo Piano and unofficially titled "Manhattan's Greenest Tower", the project included executive offices, cafeteria, conference centre, auditorium and the largest cogeneration plant in a New York City office tower.
The building achieves 90% efficiency on heating and cooling systems by use of a co-generation plant that supplies 40% of the power for the offices. The plant has an expected 21% return on investment in approximately three years. Natural light is harvested and an advanced automatic dimming light system produces energy savings of 30%.
The 52 storey tower utilises 90% recycled content structural steel and has a glazed facade. The facade provides 75% transparency and low iron double-glazed glass delivers comfortable surroundings for users.
Client
The New York Times
Location
New York