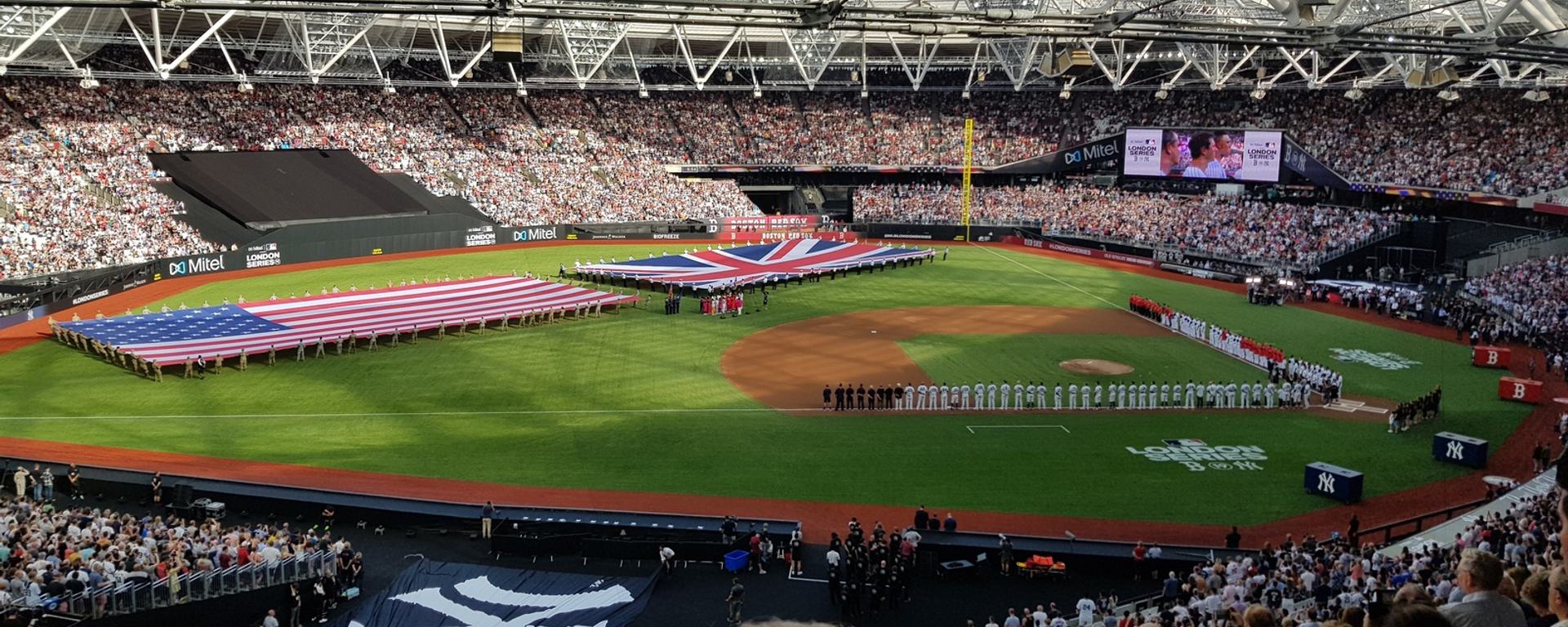 Olympic Stadium Baseball Overlay
© Major League Baseball
For the first time in its history, Major League Baseball (MLB) has brought major league baseball to Europe, with the 2019 games having taken place in June between the New York Yankees and Boston Red Sox at the London Stadium.
G&T's construction management team has overseen the procurement and delivery within the stadium of all specialist works to create the baseball field of play and bespoke stadium arrangement required to host this unique event.
The stadium delivery works for the 2019 series necessitated micro planning for the fit-out, with tasks and materials movements planned on an hourly rolling basis within the 21 days available to the team from handover of the stadium by the operator to the subsequent handover of the completed fit-out to MLB just five days prior to the series' first game.
Fit-out works included:
import and installation of specific field days, substrate materials and turf to create the field of play
creation of team dug outs, batters' cages and bull pens
provision of bespoke supporter seating specific to the field of play
installation of baseball game components including batters eye, foul poles and supporter/lighting protective netting
Material arrived in the UK from a global set of suppliers and the 2019 fit-out was precisely completed with the prepared stadium being handed to MLB on the hour of the required day. A rigourous series of field testing by MLB, together with the umpires and team players followed with the much anticipated and highly successful games taking place on 29th and 30th June in front of a packed stadium.
Planning and preparations are now underway for the 2020 series between St Louis Cardinals and Chicago Cubs.
Client
Major League Baseball
Location
London
Sectors
Services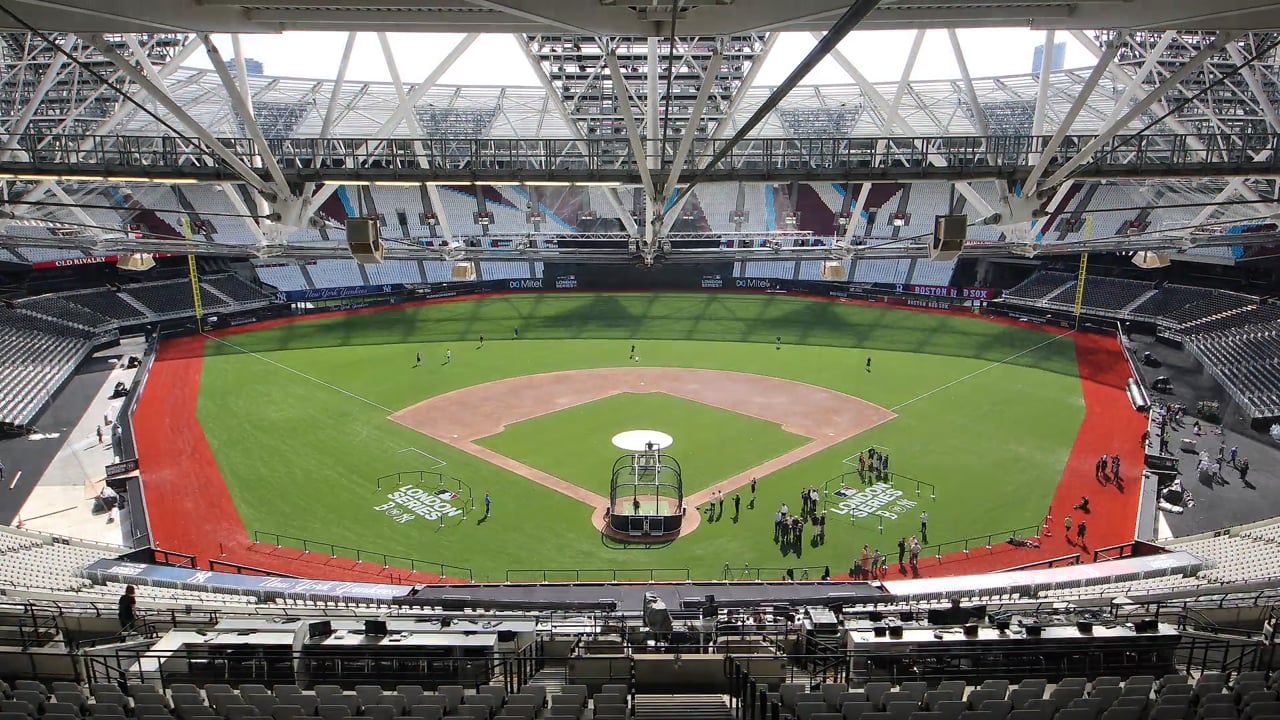 North_One_Television-Baseball_Diamond-Camera_1-07t
Next Project
The Carol Kimmelman Athletic & Academic Campus
View Project