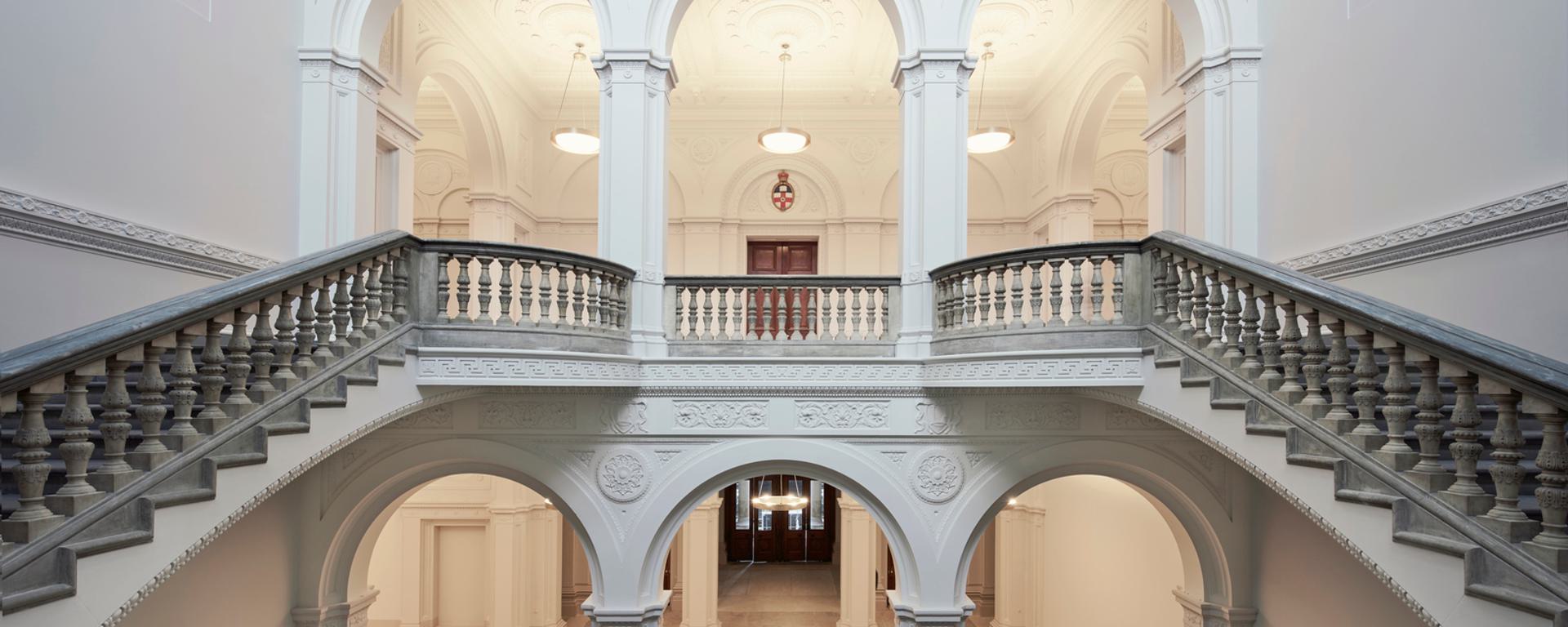 Royal Academy of Arts Transformation
© Rory Mulvey
The Royal Academy of Arts (RA), the world's most foremost artist and architect-led institution, has undergone a transformational redevelopment.
Designed by Sir David Chipperfield CBE RA and supported by the National Lottery, the redevelopment provides more public space for art and architecture displays, enabling the RA to expand its exhibition and events programme.
One of the key features is the new Weston Bridge linking the Grade II* Listed Burlington House and Burlington Gardens to create a new two acre campus and a new route between Piccadilly and Mayfair. The new naturally day-lit Gabrielle Jungels-Winkler Galleries offer a third suite of galleries for temporary exhibitions.
The new 250-seat Benjamin West Lecture Theatre, the Clore Learning Centre and the restoration of the Wolfson British Academy Room will ensure the RA thrives as a hub of learning and debate for many years to come.
A new public route reveals the "behind the scenes" workings of the RA and the Royal Academy Schools, with views of the Cast Corridor and the newly landscaped Lovelace Courtyard. Other extensive improvements have been made across the campus including new spaces to eat and drink together with ticket desks, bathrooms and cloakrooms.
Winner - RIBA National Award 2021
Winner - Refurbishment - Brick Awards 2019
Client
Royal Academy of Arts
Location
London
Sectors
Services