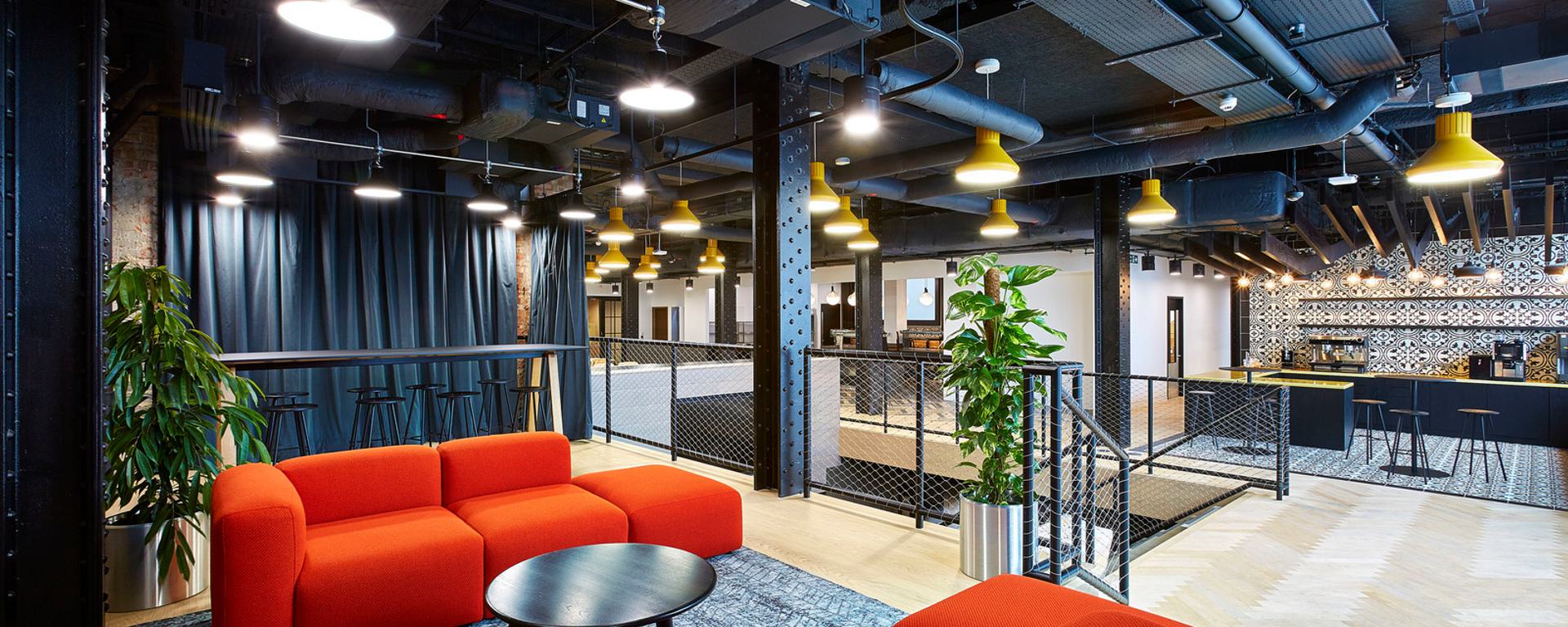 Technology Provider
The new HQ needed to meet a number of complex requirements, including an ability to respond to significant headcount and working practice flexibility as well as an office environment allowing the client's staff to thrive and deliver a world-class service to match the business's emerging culture.
Following successful identification of the right building and conclusion of the Agreement for Lease negotiations, G&T led the project team through the ongoing design of the space. We were able to assemble and lead a design team which brought to bear considerable analysis to develop a design to meet the emerging needs of a constantly evolving business. During the design period G&T led the technical team through an extensive base build monitoring exercise to minimise risk to the project.
Successful completion of the project on time and budget within a flexible phased solution resulted in a space which met the client's agile working requirements, including significant collaboration and break out space, a games room, kitchen and catering offer together with flexible meeting space with a leading edge AV solution.
Client
Confidential
Location
London
Sectors
Services