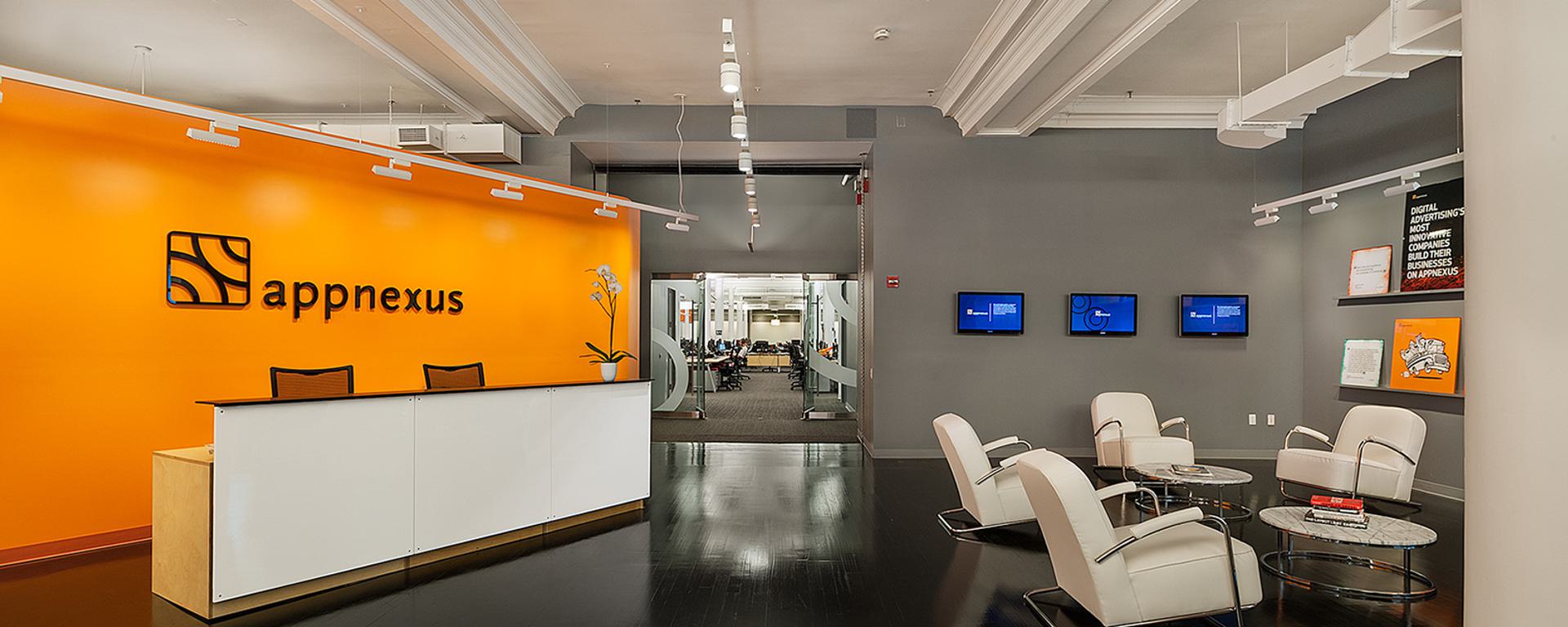 AppNexus
The AppNexus office expansion project comprised multiple phases totalling over 200,000 RSF in New York City alone.
In addition to typical open workstation commercial use, projects have included conference suites, basketball court refurbishment, multiple large scale state-of-the-art Place of Assembly spaces, as well as terrace and warming kitchens (to be installed in future places).
G&T has also completed projects for AppNexus in San Francisco, Seattle, Portland, Eugene and London.
Client
AppNexus
Location
New York City
Sectors
Services