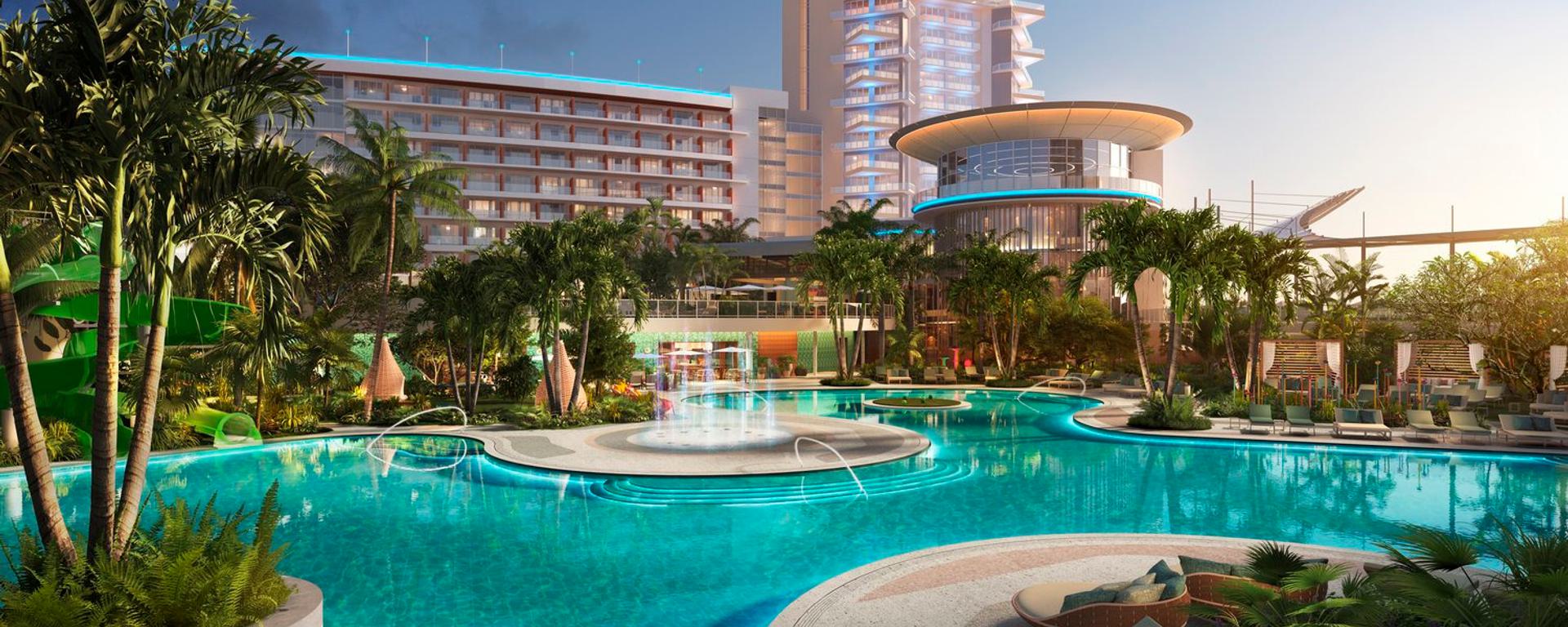 Pier 66
The hotel's Pier Tower, badly damaged by Hurricane Irma in 2017, will be repaired and restored giving new life to this local icon. Works will include a new signature restaurant, fitness center and events spaces including rooftop lawn and a two-tier deck with separate adult-only and family-friendly pools.
There will also be a new 10-storey hotel building added just north of the Tower, replacing the current hotel rooms.
The masterplan also includes two new 10-storey condominium buildings with spaces for restaurants, shops and offices that will create a new Marina Promenade that runs along the waterway.
Client
Tavistock
Location
Fort Lauderdale, FL
Sectors
Services