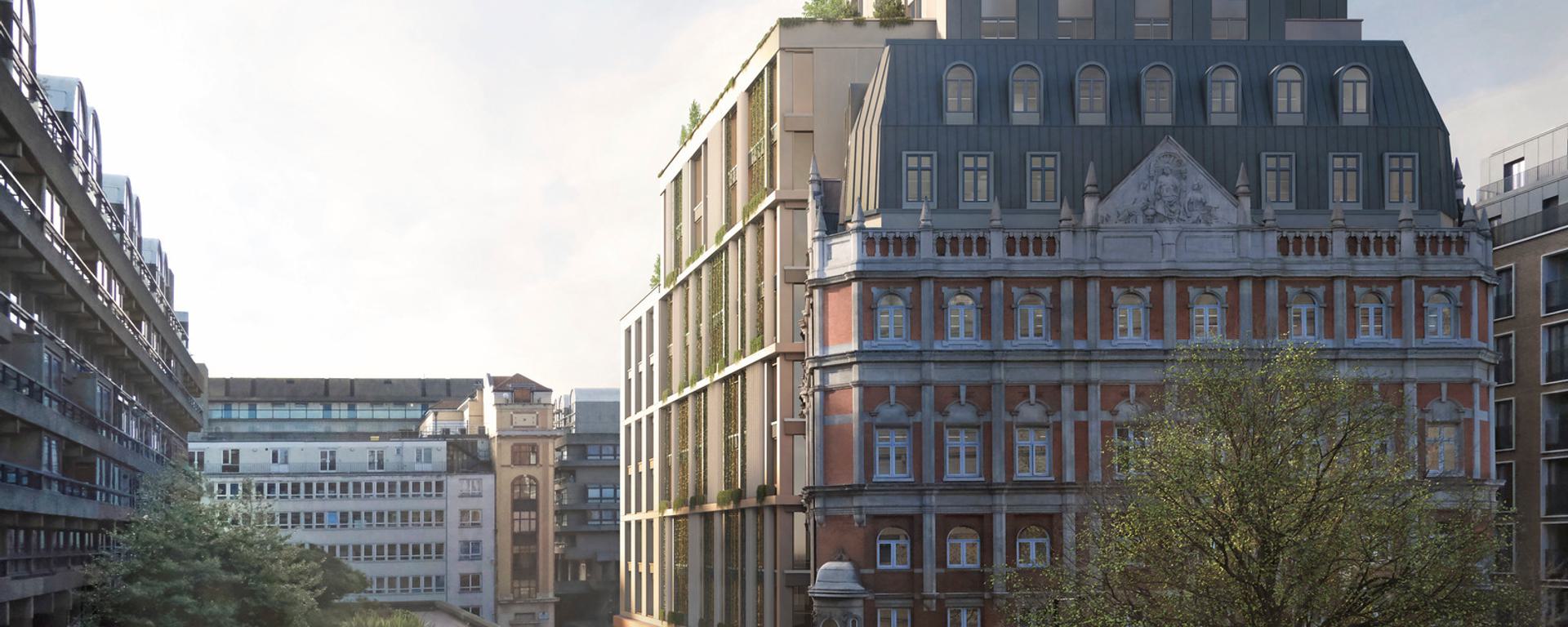 1 Golden Lane
© Hawkins\Brown
This comprehensive refurbishment and modernisation project has been approached with a wholesale focus on ESG and alignment with the City of London's policy guidance for retrofitted commercial buildings. The net zero carbon development retains 96% of the building's original structure and adopts an innovative approach to the repurposing of steelwork deconstructed from the original building.
The Hawkins\Brown design proposes an additional four storeys of office space complemented by generous office terraces and public realm spaces designed by Chelsea Flower Gold Medallist Andy Sturgeon. The new building will comprise circa 120,000 sq ft NIA Grade A office space with high-quality amenities and double height reception space.
The Grade II Listed Cripplegate Institute, which forms the Eastern third of the existing building, will be sensitively restored and retained to provide additional office space and community space.
Client
Castleforge Partners
Location
London
Sectors
Services