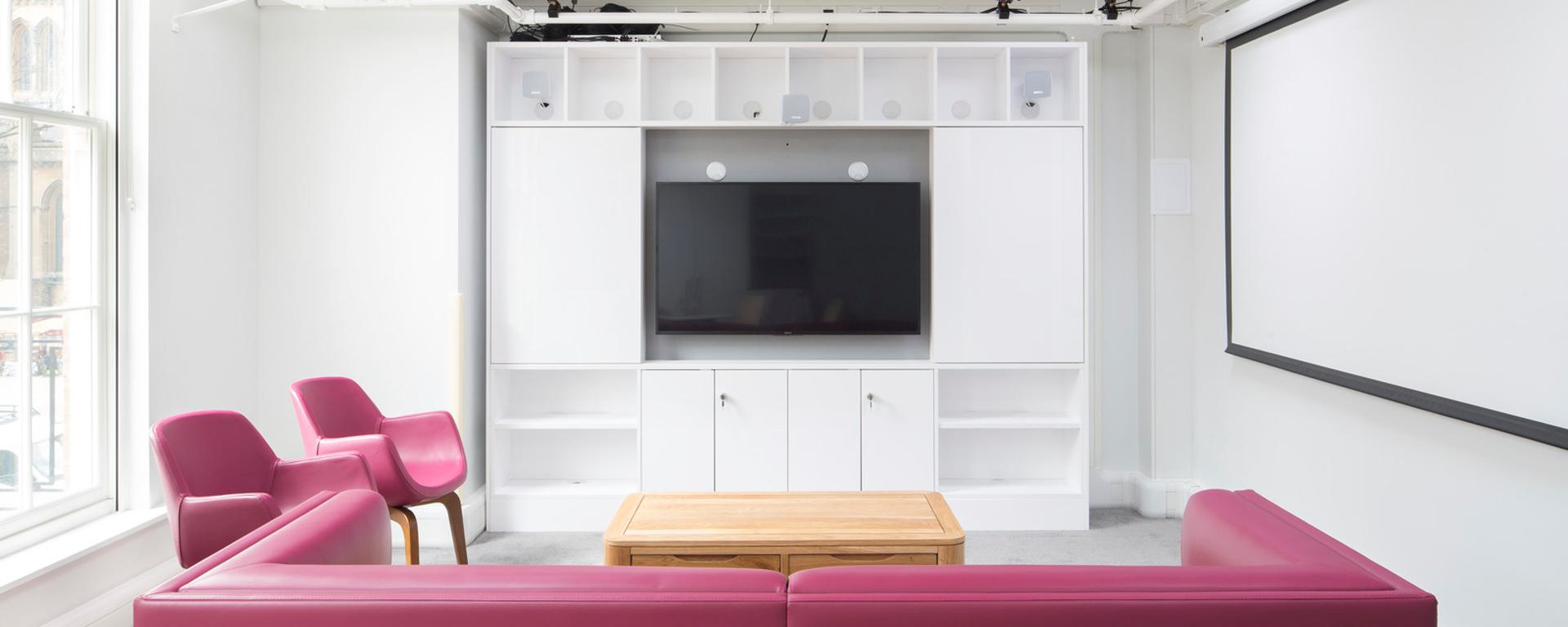 Birkbeck ToddlerLab
© Agnese Sanvito
This ambitious project included the refurbishment of an existing Grade II Listed building and the infill construction of an adjoining Annexe (with basement) within the Bloomsbury Conservation Area to provide a world-first ground-breaking Toddler Lab.
Designed by Bisset Adams, the new BREEAM 'Excellent' rated infill development provides a facility for the study of typically developing children and children with autism and other developmental conditions. The research will provide a large-scale study into understanding the different ways a toddler's brain processes stimuli. This will be created in a series of true-to-life environments to allow for as natural a social interaction to take place as possible.

A traditional procurement route was chosen given the sensitive nature of the building and neighbouring properties, to safeguard the quality and finish that the client aspired to achieve.
Client
Birkbeck, University of London
Location
London
Sectors
Services