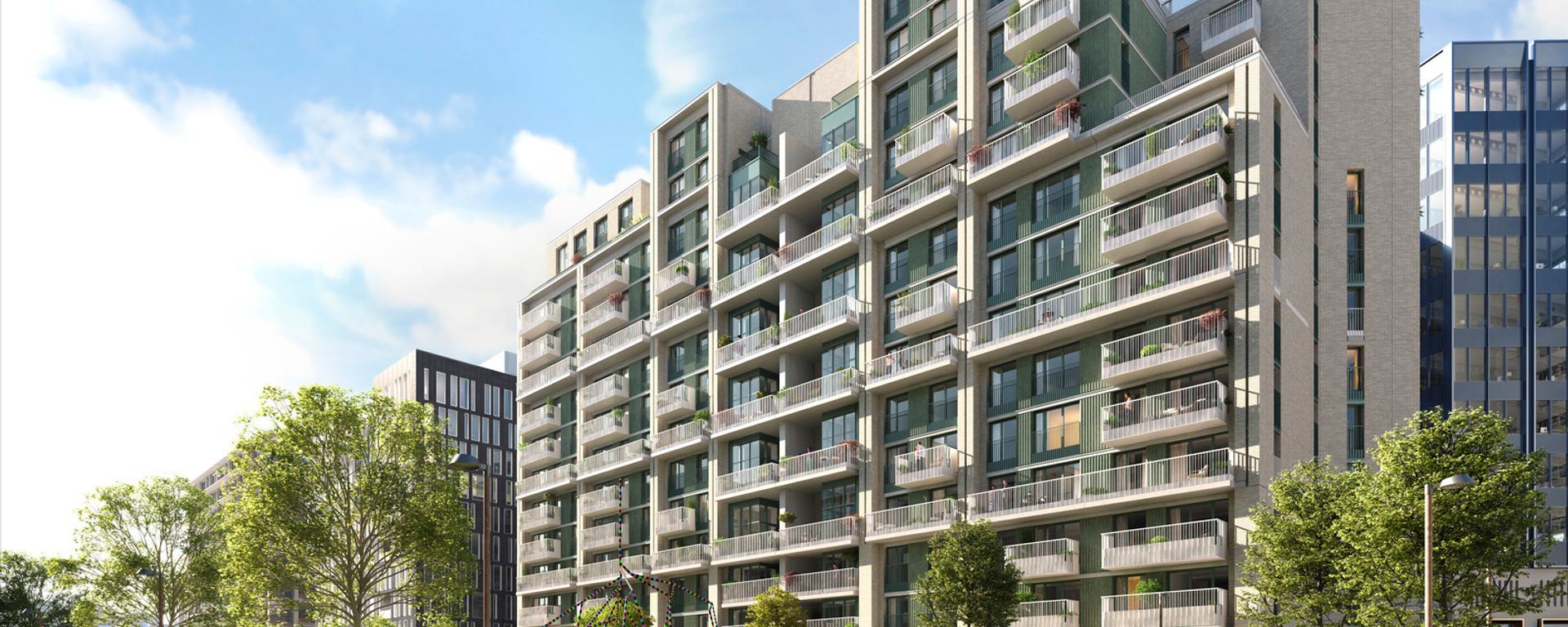 Building S4 King's Cross
© Argent
Modern Methods of Construction are at the heart of this new 176-unit residential development in King's Cross, enabling a safer work environment for delivering this building within a shortened, more efficient construction programme.
Nearly all elements of this building are being manufactured off site - from the concrete frame to the pre-cast concrete façade inclusive of all windows, doors and juliette balconies to the pre-built bathroom pods and utility cupboards.
One of the key innovations of this project is the off site manufacture of the passenger lifts. 90% of the lifts will be completed off-site with the assembled lift car being pre-installed within modular tracks, these tracks are then lifted via crane, positioned within the lift shaft and commissioned. This process minimises the requirement for personnel to work within confined spaces and significantly reduces a critical activity of the construction programme.

All off-site elements are assembled on-site through the Design for Manufacture and Assembly approach.
Client
Argent
Location
London
Sectors
Services