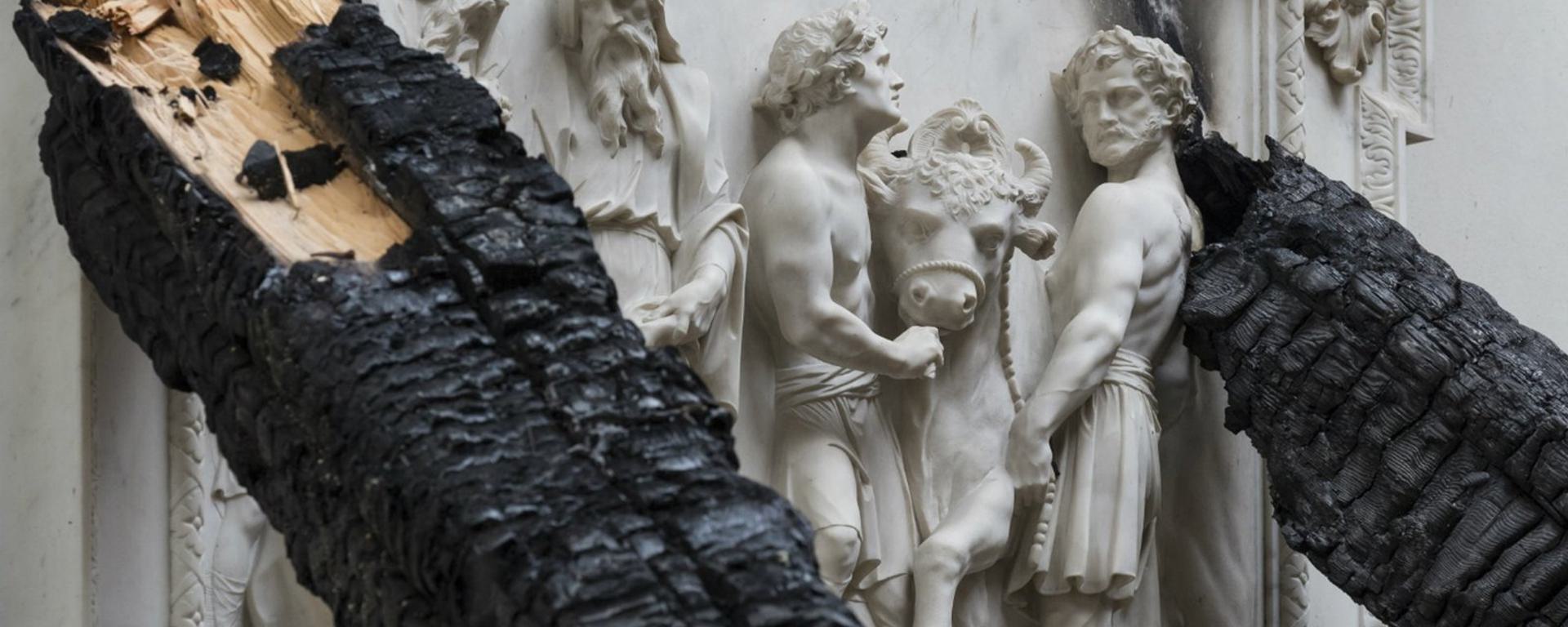 Clandon Park
The Grade I Listed house at Clandon Park dates to the early 1700s. It was built for the Onslow family and given to the National Trust in 1956. One of the UK's most complete examples of a Palladian mansion, the house was gutted by fire in April 2015, devastating much of its collection and leaving the building open to the sky.
Following a yearlong phase of stabilisation and salvage, the Trust commissioned a detailed conservation plan of the house and gardens to inform decisions about Clandon's future.
The vision for Clandon is to remake the house room by room, painstakingly restoring the principal rooms on the ground floor and reimagining the upper floors where nearly everything was destroyed. This will include gallery spaces and areas for learning and events, as well as a new cafe. The remade Clandon Park will balance the restored Palladian masterpieces against the new spaces, creating a beautiful and thought-provoking whole.
In 2018, following an international design competition, Allies and Morrison were appointed as lead architects, supported by a large team including conservation architect Purcell and landscape architects Robert Myers. The National Trust is now finalising the feasibility study and masterplan for the project, before designs are shared more widely.
Client
The National Trust
Location
Guildford
Sectors
Services