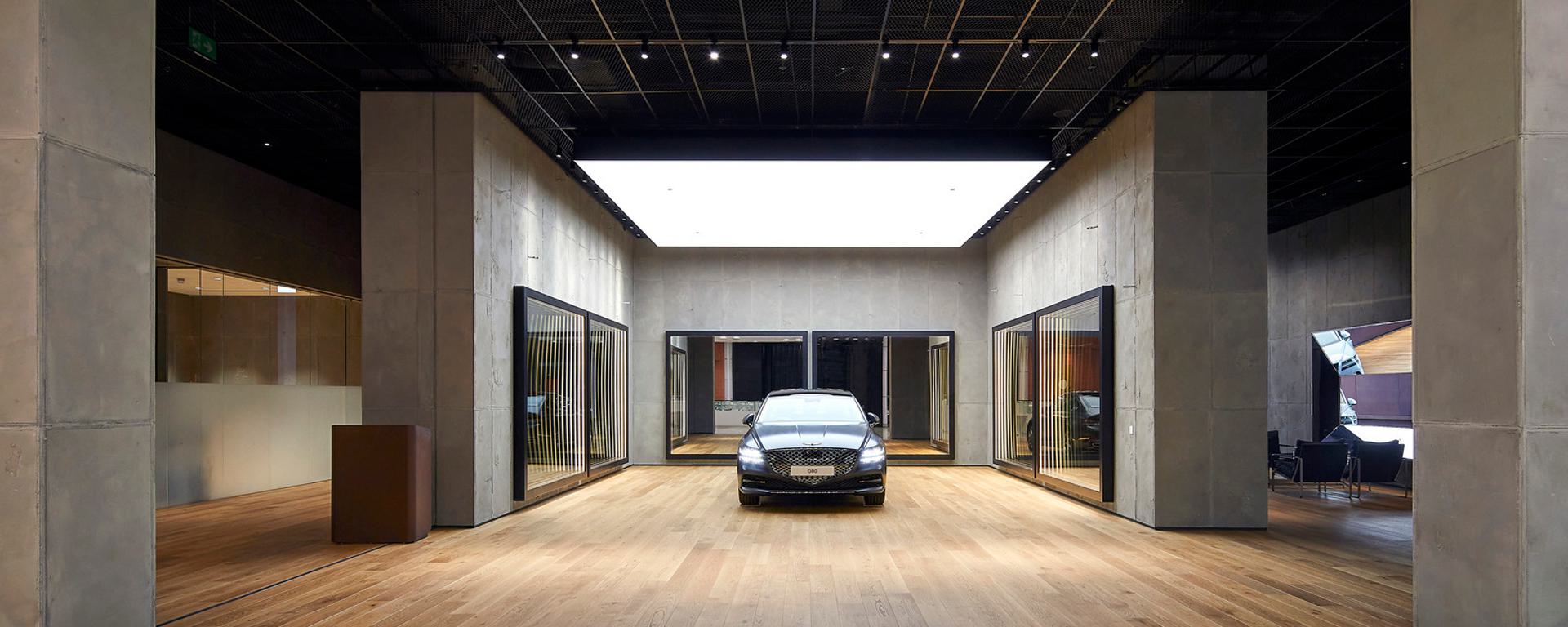 Genesis Studio - Westfield
© Hufton+Crow
G&T recently delivered the first UK Studio for Korean luxury automotive manufacturer, Genesis, located in Westfield, Shepherd's Bush.
G&T led the UK team in delivering an immersive experiential Studio, implementing the Korean philosophy of "Son-Nim" - meaning customers are treated as guests.
Genesis aims to provide a level of service beyond what has previously been seen in the UK with the Genesis Personal Assistants, rather than "Salespeople", informing consumers about the product and help them through their learning or buying journey in a relaxed and unpressured environment.
The urban-sheek design concept was developed by SUH architects in Seoul and translated to the UK market by the London team, providing a truly unique sales environment with the highest quality, to match that of the cars.
Client
Genesis Motor Europe
Location
Westfield, Shepherd's Bush
Sectors
Services