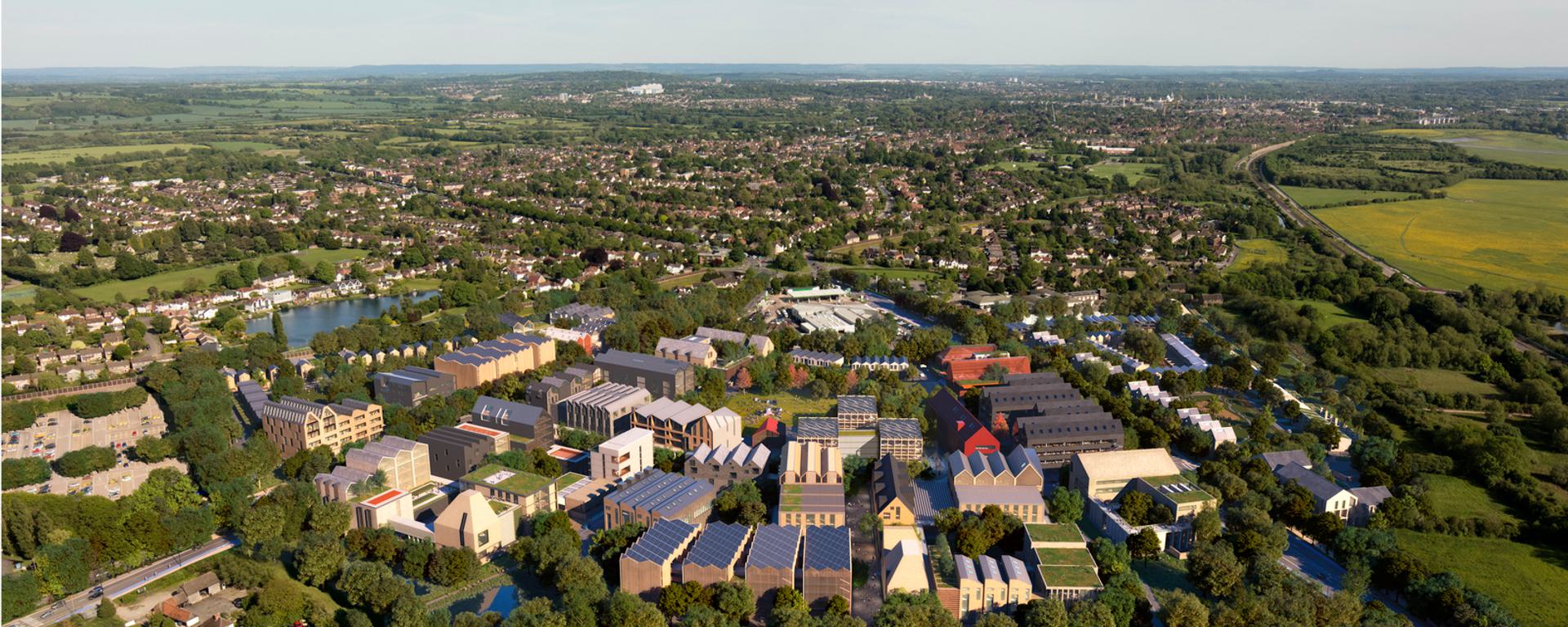 Oxford North
© Fletcher Priest Architects
Oxford North will transform a significant part of Oxford, bringing together academia and commerce in a new 64-acre life sciences district for the city.
The project, designed by Fletcher Priest Architects, will create 4,500 new jobs across circa 936,500 sq ft of laboratories and offices, 480 new homes, of which 35% will be affordable, small shops, hotel, restaurants and bars. The new district will see circa 23 acres of open spaces including three new parks and a Central Park for use by residents, visitors and businesses. Green corridors will run along the main roads with the tree planting helping to absorb CO2 and providing a welcoming and attractive environment.
The first phase of the development comprises 140,000 sq ft of laboratories and office space in three buildings. The Red Hall will be a workspace for start-ups, entrepreneurs and freelancers, with capacity for around 300 people to work collaboratively. Alongside The Red Hall, two four-storey connected laboratory and workspace buildings will provide 55,000 sq ft each where life sciences businesses, from SMEs to global organisations, can develop ideas, collaborate and innovate. This first phase will also include the first phase of a new public park.
There will also be significant infrastructure investment to support sustainable travel with up to £30 million invested in improving the walking, cycling and bus highway networks.
Find out more about this project in our newsroom article here.
Client
Thomas White Oxford
Location
Oxford
Sectors
Services