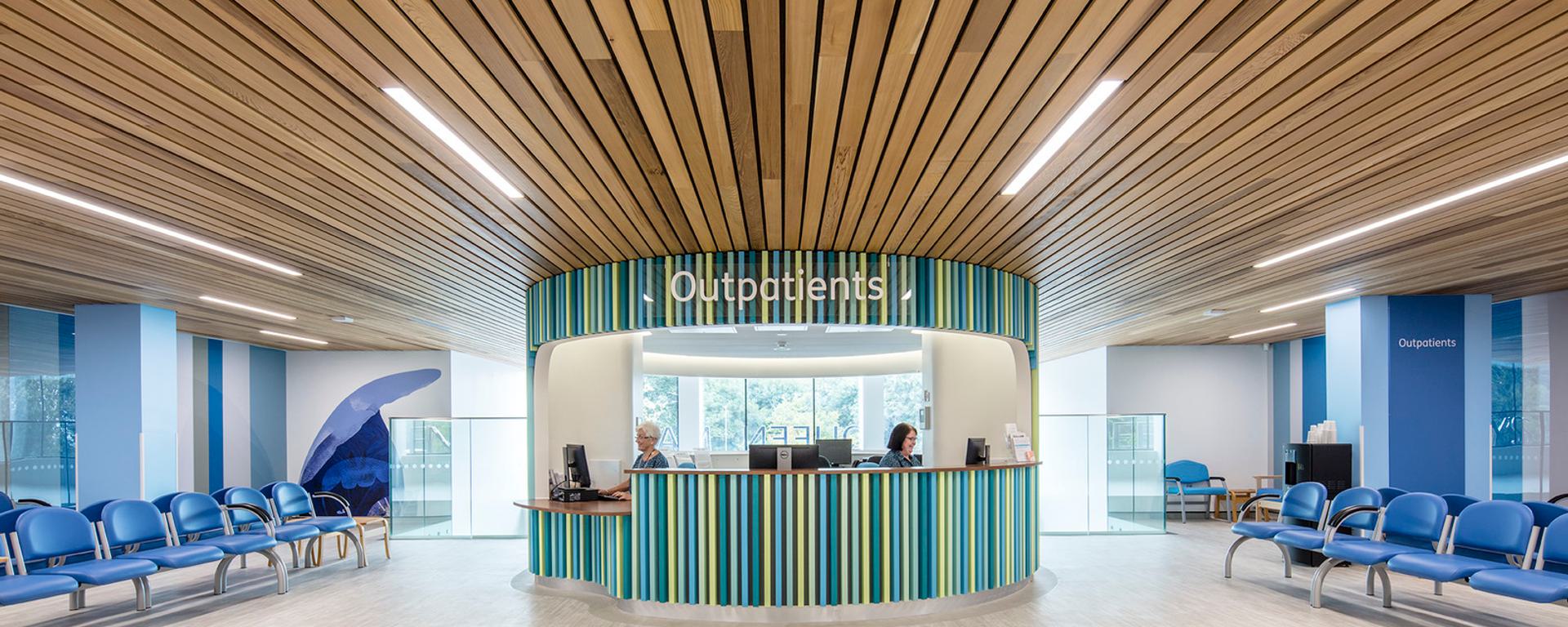 Queen Mary's Hospital Redevelopment
© Dave Parker Photographer
This complex £50m capital investment programme provided modern clinical accommodation for multiple providers whilst rationalising the estate to achieve financial sustainability.
Phase 1 involved the full strip out, reconfiguration and extension of B Block at ground and first floor to provide approximately 7,000m² of outpatients' services including phlebotomy, cardiology, women's services, therapies, audiology, dialysis unit and urgent care centre. New entrance lobbies and a foyer were also constructed and the windows replaced together with the rebuilding and expansion of the car parks.
Phase 2 saw the refurbishment of the second floor of B Block to provide space for ophthalmology and hospital dentistry. The hospital dentistry department was particularly complex and required the engagement of a specialist dental contractor to supply and install the dental chairs and provide all associated services.

The final phase of the redevelopment was a complex refurbishment of the Operating Theatre Department, delivered in six phases and providing five theatres, expanded recovery area, admissions area and all ancillary spaces. Most of the building services were replaced including air handling units, IPS/UPS as well as specialist equipment such as UCV canopies, pendants and surgeons' lights. The works were completed while three operating theatres always remained live.
Client
Oxleas NHS Foundation Trust
Location
Sidcup
Sectors
Services