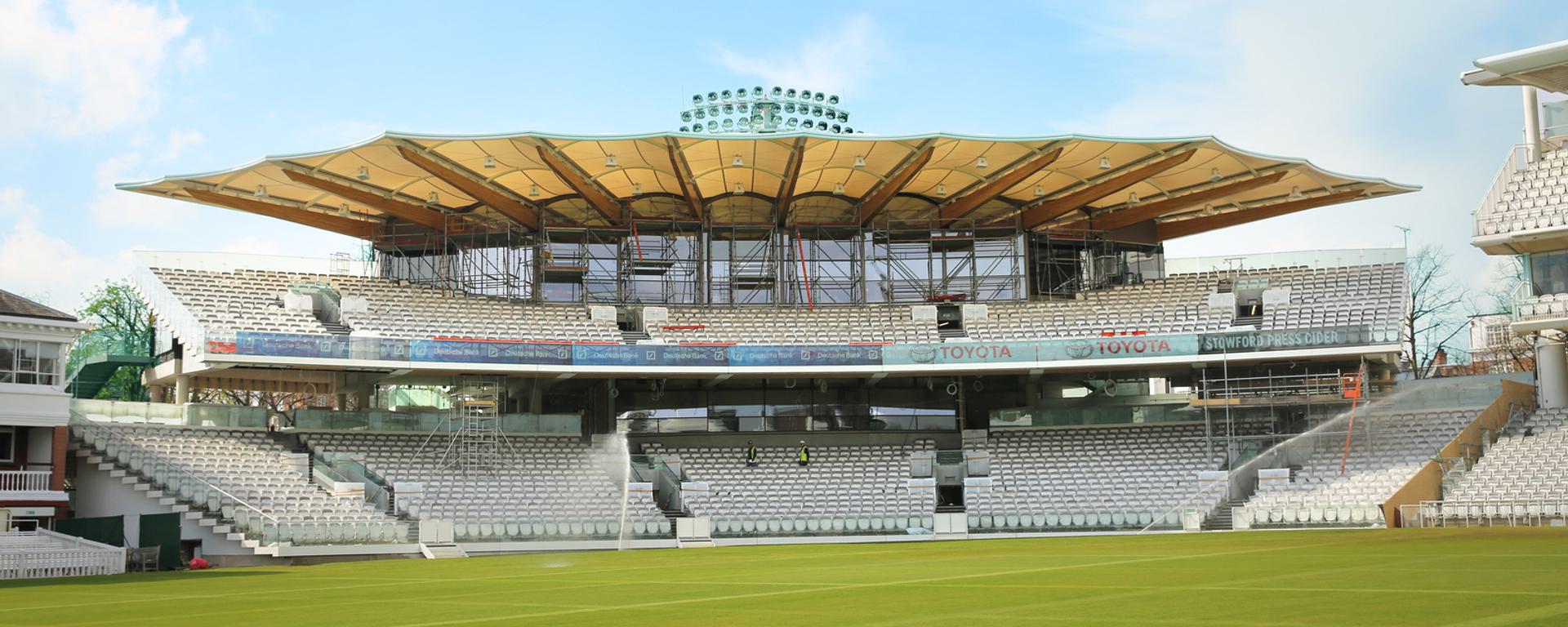 Lord's - Warner Stand
© MCC/Clare Skinner
The new Warner Stand is the first phase of Marylebone Cricket Club's Ground Development Masterplan and is located in the Western Corner of Lord's Cricket Ground.
The character of the Ground is unique as the seating is not organised into a uniform amphitheatre, but instead there are a collection of stands which, together with the listed Members' Pavilion and Lord's Media Centre, enclose the area. Each stand has its own identity, the architecture of which is a clear expression of the period in which it was designed and built.
The £25m redevelopment of the Warner Stand permits a modest increase in seating capacity, but a significant increase in the quality of viewing standards. It also presents an opportunity to create more sustainable and accessible facilities ideally suited for use on match days and non-match days alike, together with greatly enhanced back of house servicing.
Spaces within the new building include a state of the art Match Control Suite for match officials and the emergency services, bars and other facilities for spectators, and a 135-cover restaurant with magnificent views over the Ground. The building has been designed so that the restaurant can be used throughout the year for dining or as an event space.
Constructed in phases, working round the cricket season, the new Warner Stand welcomed its first spectators, albeit in partially-constructed form, in the 2016 season and was completed for the start of the 2017 season.
Client
Marylebone Cricket Club
Location
London