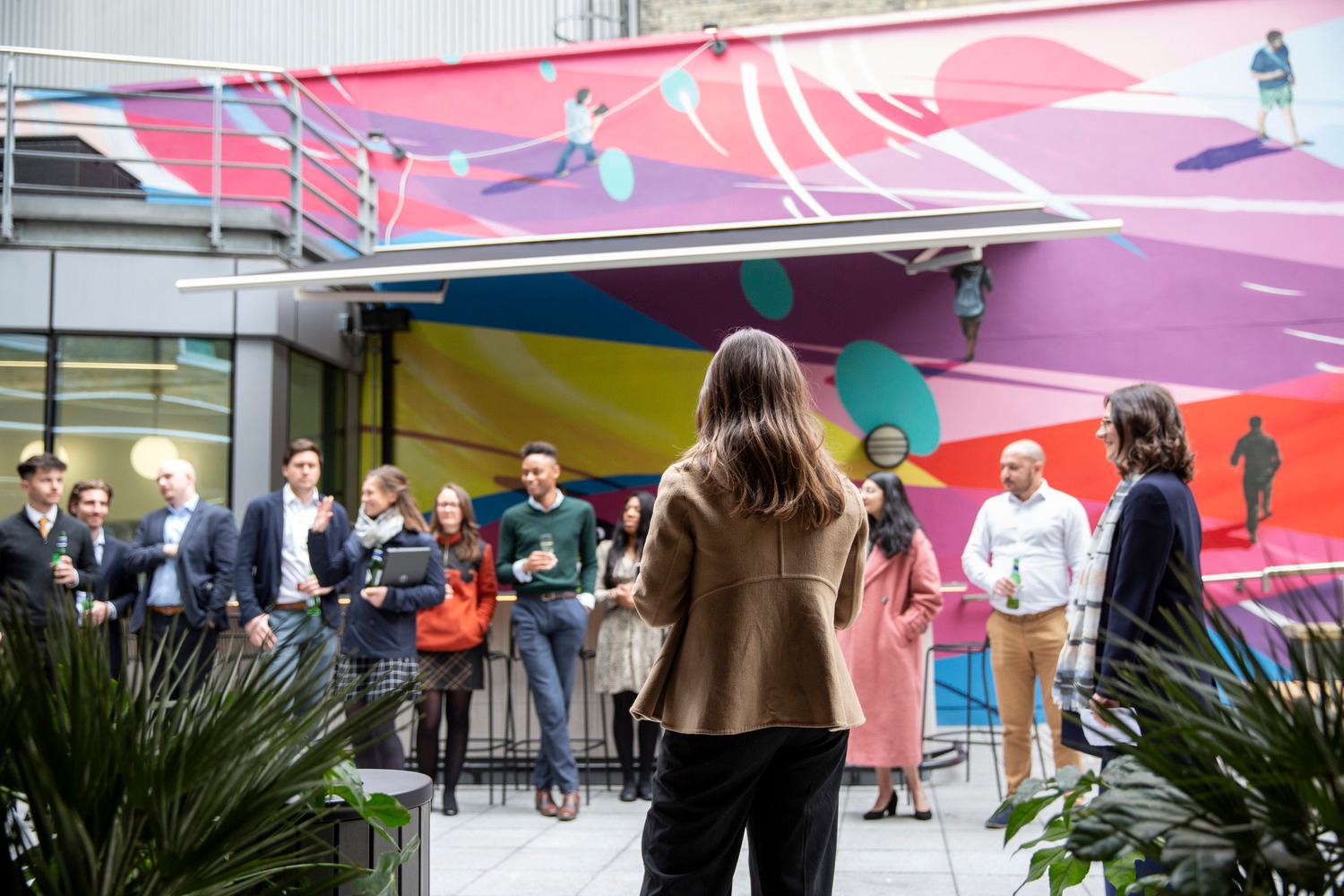 NextGen At G&T
We have an expansive NextGen programme of activity at G&T
Find out more
Jul 28, 2022
Thinking Beyond With NextGen At LREF 2022
This year's London Real Estate Forum (LREF) will imagine what cities and urban areas will be like in the future. We're excited to support those wanting to action real change by sponsoring the NextGen reception for the eighth year running.
Hosted at the iconic Barbican Centre the conference will focus on driving impact, from policy to implementation. It looks to address how city leaders, developers and investors can reflect and evaluate before changing gear and accelerating into the future, building economic, social and environmental resilience.
"Embracing new ideas and championing change is what drives industry growth. The next generation plays a key role in this, especially in promoting the sector to young and upcoming individuals to ensure a fresh and diverse talent pipeline for the future."

Adam Glover

G&T Managing Partner and NextGen Champion
A number of UK cities will join the conference to share common challenges, discuss collaboration and think about how we can 'level up.' Discussions will be brought to life with panel discussions, inspirational speakers from outside the industry, NextGen working groups, roundtables and think tanks.
Ending the main conference is the NextGen reception, hosted by G&T where our inspiring speaker will shine a light on how we can better engage with communities to encourage increased diversity and talent to join the sector.