David Logue
Partner, Board Member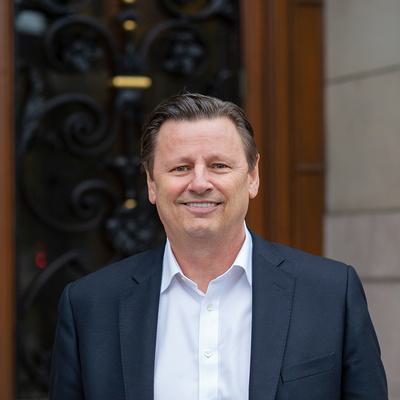 Contact
+44 (0)141 568 7300
Location
Expertise
David is a partner and board member of G&T and leads the project management team in Scotland. With over 35 years' experience in the industry he has a reputation as a highly knowledgeable and equitable project manager and provides leadership to public and private sector clients. He regularly collaborates with the wider industry and currently chairs the Consultants and the Transformation sub-groups on the Construction Industry Coronavirus Forum (CICVForum) providing advice and guidance to both the construction industry and government.
David is passionate about making a real social and economic change within local communities. He is a Trustee to WASPS studio, member of The Children's Panel and Chair of the Marie Curie Hospice Glasgow Hospice Fundraising Committee. His passion for delivering real benefits to local communities translates into a need to add value and foster a collaborative win-win culture in the Glasgow project management team.

His particular interest in the critical role buildings can play in creating the right environment for learning naturally led to a specialism in the Education sector.