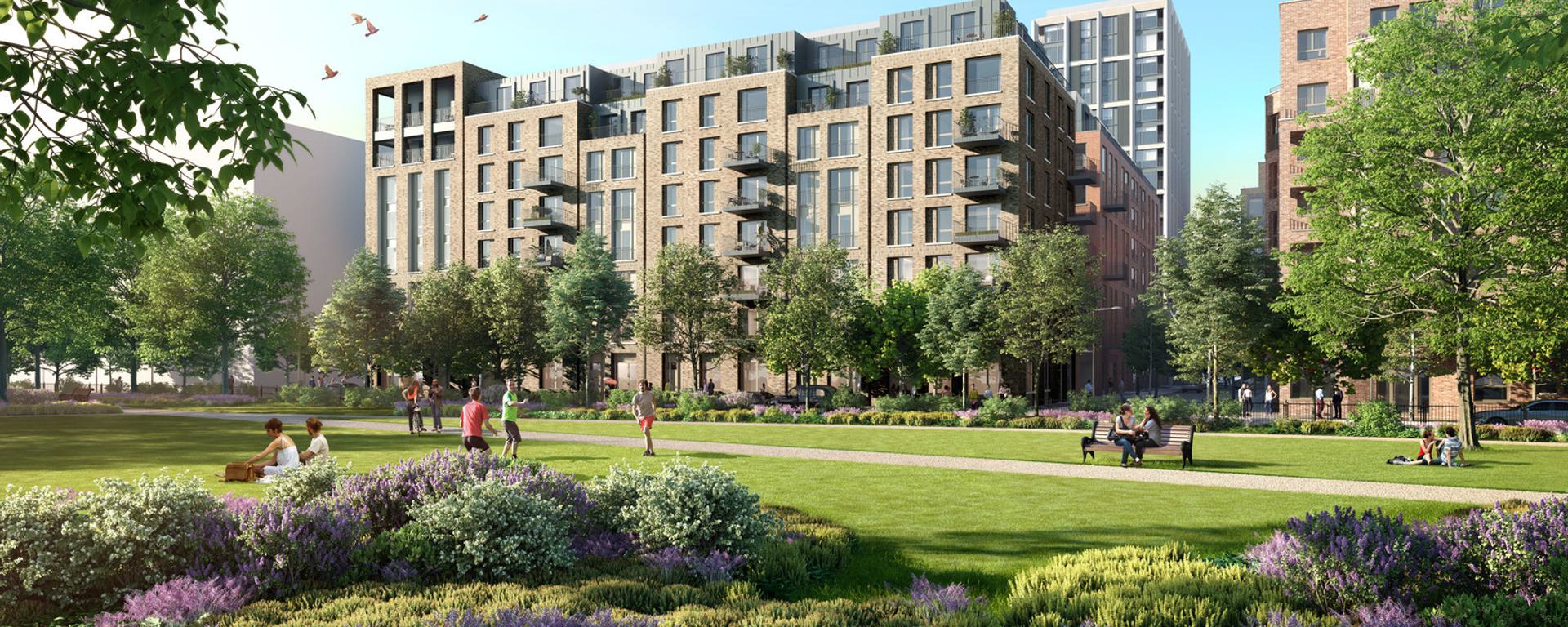 Brent Cross South
© Visualisation One Ltd
The Brent Cross Town masterplan includes 6,700 homes, workspace for over 25,000 jobs and a new high street with local shops and restaurants. At its heart is a focus on sport, play, health and wellbeing.
The vision for Brent Cross Town is a new sustainable town centre creating a world-class destination that transforms current perceptions of Brent Cross. It will have unrivalled amenities for local people and visitors to participate in sport and play.
Central to the development is the opportunity to develop outdoor play and sports facilities along with new and complementary indoor sports facilities.
A healthy lifestyle will be promoted through improving public transport accessibility, reducing the dependency on motor vehicles. It will also provide a new network of walking and cycle routes together with a series of parks and squares.
Client
BXS Limited Partnership (a partnership between Barnet Council and Related Argent)
Location
Brent Cross, Cricklewood
Sectors
Services
Formed in 2015, Argent Related brings together Argent – the UK developer best known for its work on the redevelopment of King's Cross and Related Companies – the US real estate company that is currently undertaking Hudson Yards, the largest private development in US history.

Following a long and successful relationship with Argent developed through the King's Cross regeneration scheme in London, G&T was appointed to act as Cost Consultant. The firm's role draws on G&T's extensive experience in helping to shape large scale masterplans by developing a financial framework at the very early stage of the development process. This supports the strategic evolution of the scheme, the detailed design stages and the construction delivery by providing a robust financial control and management process.