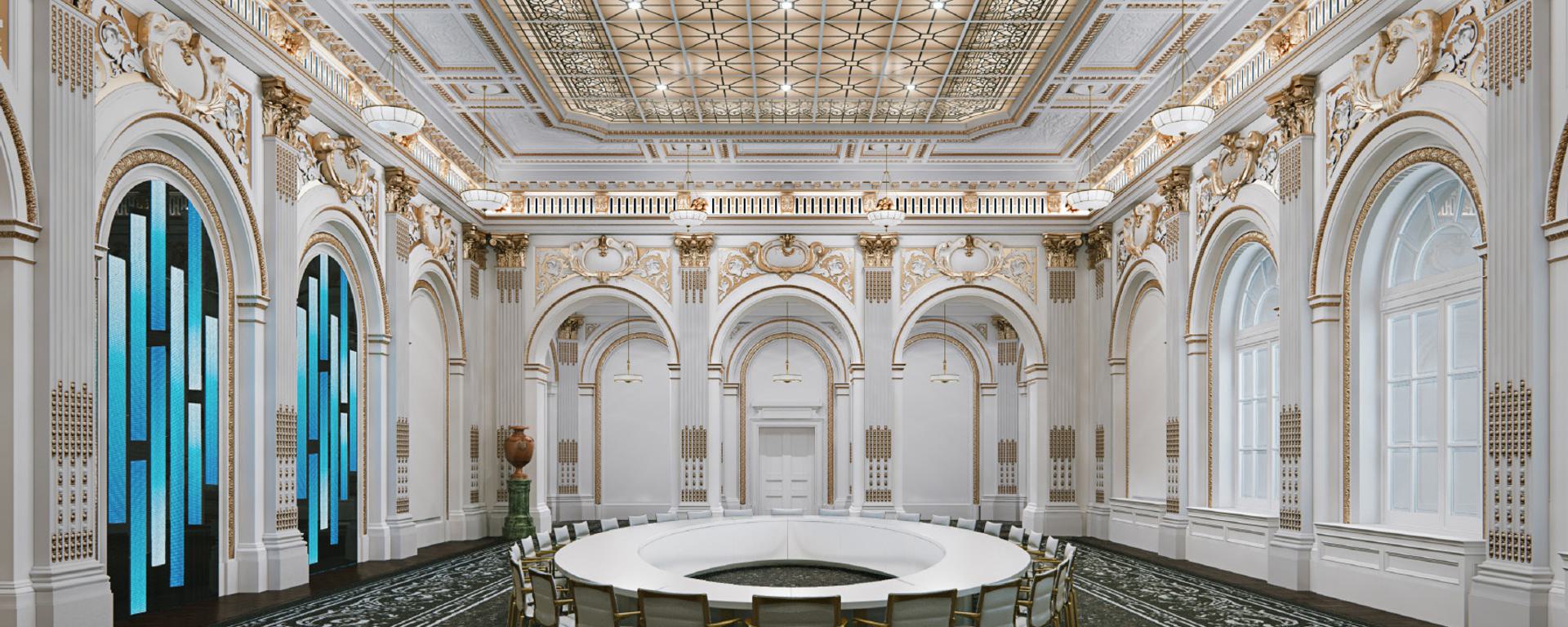 New York Stock Exchange
The New York Stock Exchange, the world's largest stock exchange by market capitalisation, is currently undergoing a multi-phased renovation programme.
Phase 1 included the renovation of 16 floors of approximately 145,000 RSF at 11 Wall Street. Modern finishes, open workspace environments, integrated ticker boards and glass walls are features of the new design which demonstrate NYSE's commitment to bring a forward looking organisation and a world leader.
Phase 2 of the project will involve the renovation of the historic executive, conferencing and dining room floors and NYSE museum gallery hall. The sixth and seventh floors are from the 1920s with very minimal upgrades to the existing architecture and the NYSE is working with designers and architects to blend the old with the new. The old executive area is being converted to additional meeting space while the historic boardrooms and committee rooms will be updated and upgraded to incorporate newer technologies. These floors were completed in 2017 in time for the 200th anniversary of the NYSE.
Phase 3 will include NYSE's separation from the adjacent buildings (20 Broad and 18 Broad annex) and will involve the consolidation of all critical infrastructure at 11 Wall Street and simultaneously severing any ties to these adjacent buildings.
Client
Intercontinental Exchange
Location
New York
Sectors
Services