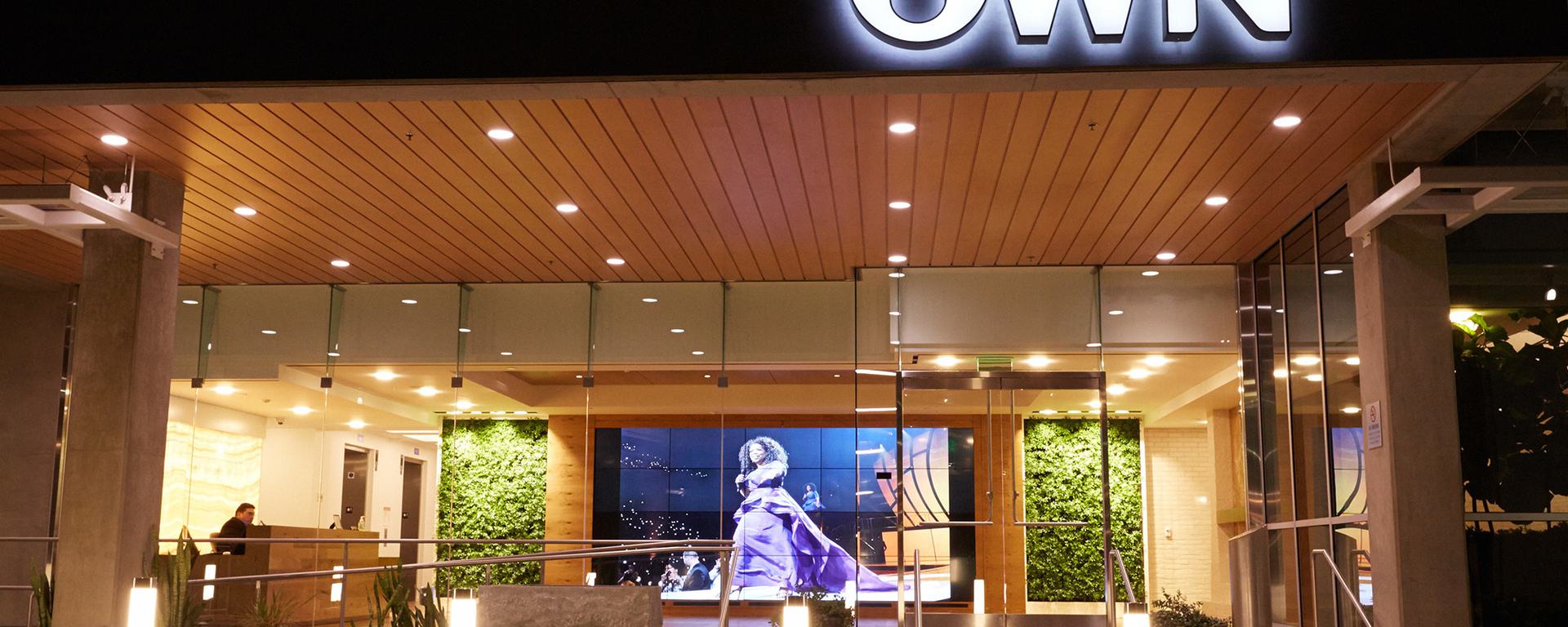 Oprah Winfrey Network (OWN) & Harpo Studios
The project marked the departure of OWN/Harpo from its first home of Chicago, consolidating with its existing LA location to the heart of the Entertainment Industry - Hollywood.
After a lengthy search, OWN selected The Lot, located in West Hollywood. The Lot was founded in 1919 by Mary Pickford and Douglas Fairbanks. OWN particularly connected with the rich and colourful history of the property, steeped with greatness and creativity, such as Charlie Chaplin, Mary Pickford and Douglas Fairbanks.
OWN & Harpo Network President Erik Logan, summed up the feelings of the executives and the 'OWNers' at the Network with one word: "Pride".

Client
Oprah Winfrey Network
Location
Los Angeles
Sectors
Services
"OWN's previous space was dark and uninspiring. I could tell from the minute the 'OWNers' arrived for the first new day of business, you could palpably feel just how transformational and positive it would have been on their business."​

Adam Mckeown

G&T Project Manager