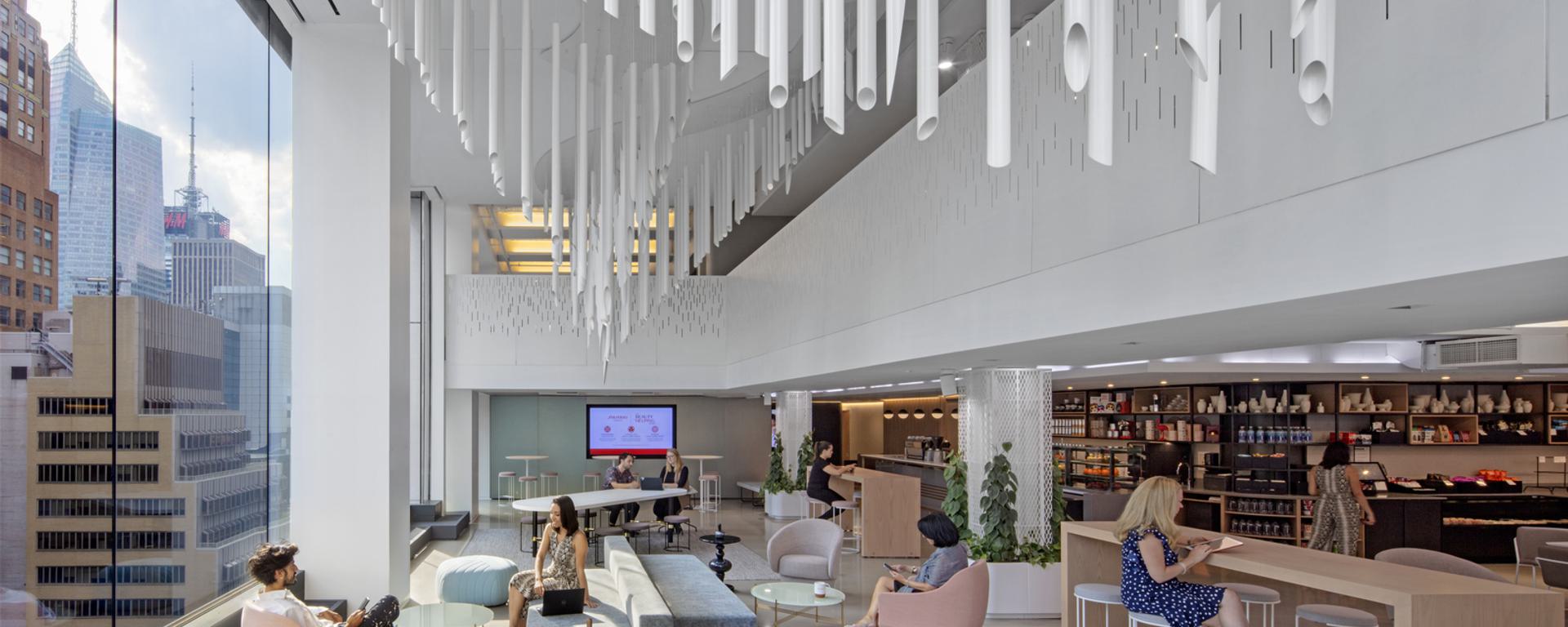 Shiseido Americas Corporate Headquarters
Shiseido Americas' impressive new headquarters are a testament to the company's commitment to its employees and to its deeply-held "People First" philosophy.
The project consisted of eight contiguous floors across 220,000 square feet in midtown Manhattan, within a re-developed and expanded office tower. Many brand-hubs had been incorporated displaying marketing of multiple bands under the Shiseido umbrella for employees to collaborate.
A coffee house style café is situated next to the multi-purpose conference center with flexible open space and conference rooms which can be used for meetings, video shoots, special events and when combined, company town hall meetings. These elements are located next to an accessible 12,000 RSF terrace that allows employees to enjoy outside meetings or lunch.
G&T was engaged pre-lease and provided cost and project management services through to move-in.
Client
Shiseido
Location
New York
Sectors
Services