Posted On February 16, 2017
Cultural Revolution for Faena
Faena Hotel Receives 2017 Cultural Revolution Tatler Travel Award
The Saxony Hotel has had a makeover! 
It's only been four months since The Faena Hotel Miami Beach's extensive renovation but the hotel has already won several awards.

Alan Faena was recently honored to receive the 2017 Cultural Revolution Tatler Travel Award because of his acute attention to detail and timeless design.  The Tatler award recognizes the significance of the space, not only to the luxurious skyline but the culture and magic in Miami Beach. 
"The photographs do it no justice as one cannot appreciate the architectural integrity of the design as it relates to its volume and geometry of the space."

Luis Fabara - Lead Senior Project Manager
G&T provided cost and project management services to the newly named Faena Hotel Miami Beach, which moves away from traditional ideas, bringing vibrancy back to the area. More than just a hotel, it embodies the exciting diversity and modernity that defines the Miami Beach Area.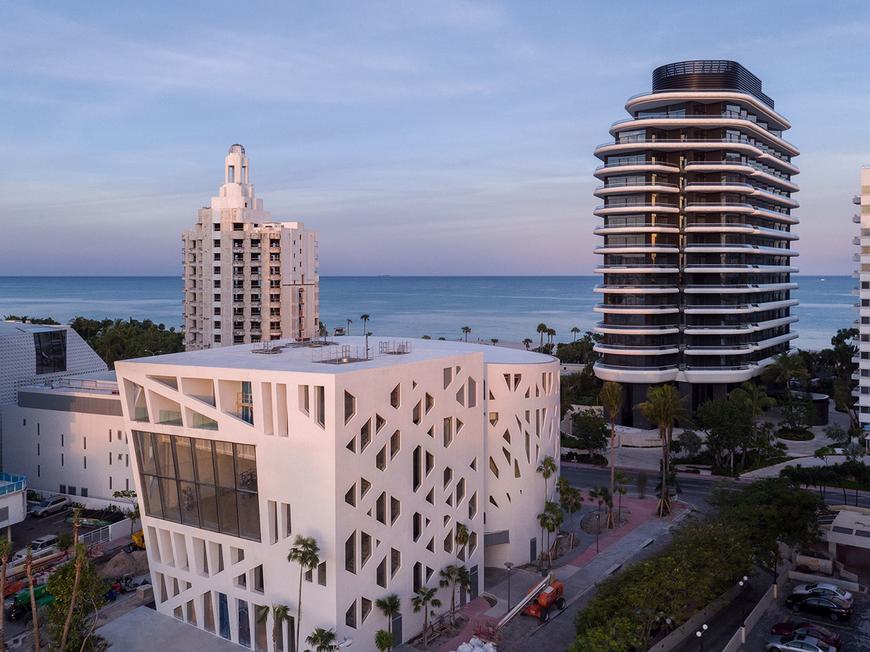 Faena wanted to create a celebration of collaboration between the building itself and the interior design. The project itself includes 169 guest-rooms, 13 suites and a Penthouse with a private rooftop terrace. The hotel boasts a specialist Cabaret theater with five additional food and beverage venues. One of its food venues, Pao by Paul Qui, won a Miami Eater Award in 2016. Top Chef Champ Paul Qui brings his lavish and eclectic mix of Japanese, Filipino and Texan cuisine to add to the magic of the hotel.
"The Faena Art Forum and Parking Garage will be one of the most photographed buildings in the area. I constantly see tourist and locals alike taking pictures of it. It truly is a unique architectural element in the heart of the art-deco historic district of South Beach."

Luis Fabara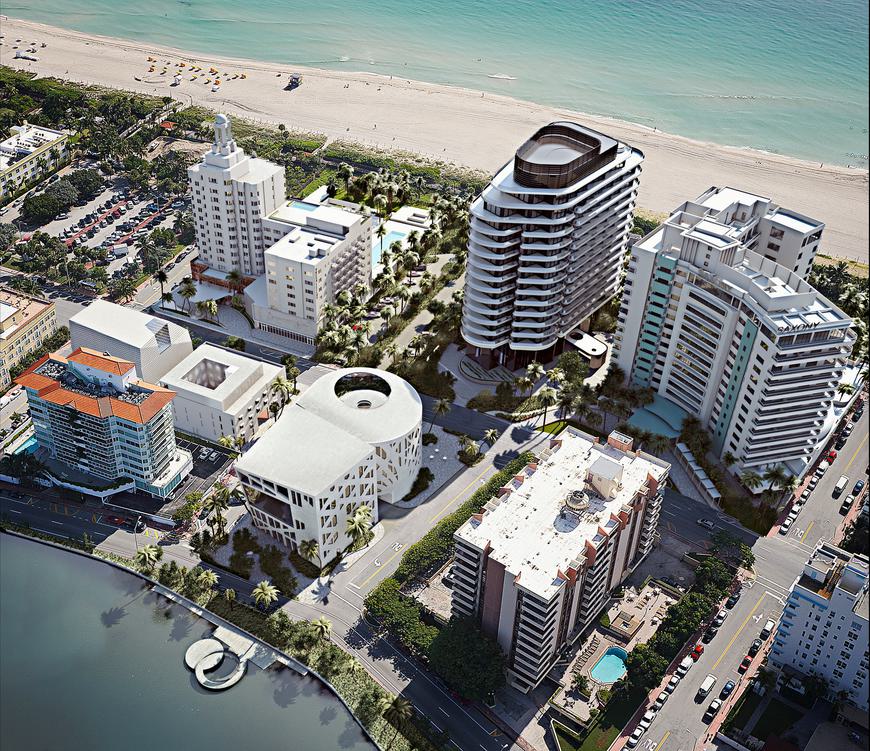 The scale of the project was not without its challenges. One of the largest challenges encountered in the refurbishment was the hidden and unforeseen condition of the structure. A significant amount of concrete restoration and exterior façade work was required to get the building to completion. In order to mitigate exposure to this work, G&T worked closely with the design team to ensure only essential upgrade work was undertaken and costs remained within budget.
In bringing the old Saxony back to life, high-end finishes ranging from gold leaf to specially commissioned murals by artist Juan Gatti were incorporated into the final design. This required procurement and collaboration on an international scale, where G&T undertook factory checks to ensure the end product met specifications before being shipped for installation.
"It was an honor and I am humbled to be involved in a project like this. To build such a unique world-recognized structure(s) such as this is truly a once in a lifetime career project. I am thankful to G&T for the opportunity to lead this aspect of the Faena District."

Luis Fabara