Posted On July 24, 2017
Further Football Success
Following recent success in the 11-a-side version, G&T's football team once again went up against the property world's finest in the '5-a-side Property Cup' against a mix of developers, consultants and architects.
On a sunny Friday afternoon, and with the bar already open on arrival, it's fair to say that the squad weren't immediately focused on the task at hand! An early victory over sponsors Property Week soon got the boys motivated, as we went on to dominate our group, winning every game. 
Through to the knockout stages, Exigere were dispatched with relative ease in the quarter-final, leaving the team to their first real test against LOM Architecture in the semis. We went behind for the first time in the day to a very experienced side, however fought back valiantly for a 5-3 victory.
G&T Trainee, Jack Castle, made the difference as the only player on the pitch still capable of running after three hours of football!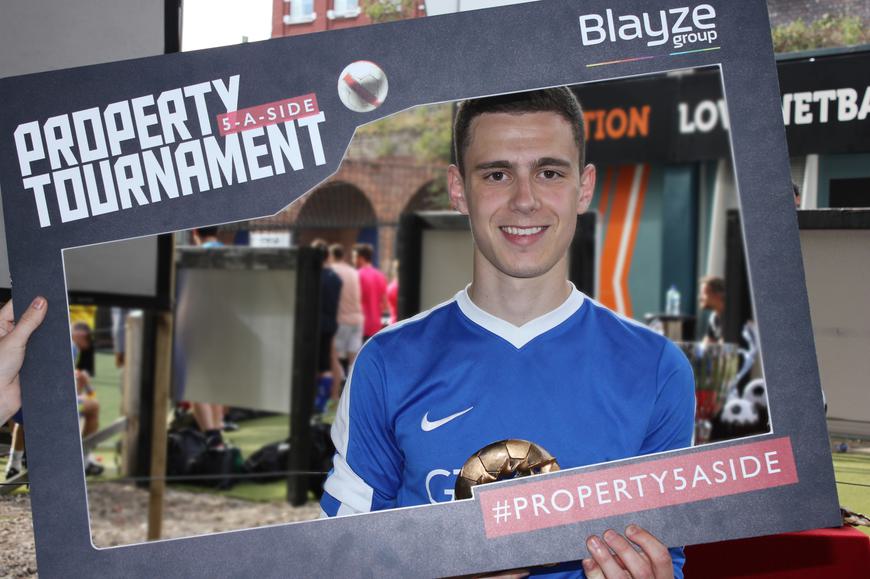 Assured of our place in the final, we had the opportunity to catch the end of the other semi which saw our cricketing rivals Sheppard Robson take the victory against commercial agents Mann Smith. For the first (and last) time in our careers, we entered the pitch to the Champions League final music, it certainly gives a 'tingly' feeling as you walk out, however that may have just been the sunburn!
Pre-match pleasantries completed, the battle commenced, with a scrappy effort from Joe Doyle putting G&T ahead. Moments later, the lead was doubled through Michael Tilley and it looked like we were cruising to victory.
Click on the images below to see more.
Never ones to make life easy for ourselves, we let Sheppard Robson back into the game, 2-1 with just two minutes left to play. The opposition threw everything at us and with a growing media presence, yours truly made every effort to make all saves look as dramatic as possible in desperate need of a new Facebook photo!
Despite a couple of 'heart-in-mouth' moments, we clung on for victory and the second piece of silverware of the 2016/17 season.
Click on the images below and scroll through to see more from the final!
A superb day out and great celebrations afterwards – for those wondering, the trophy can fit one and a half bottles of prosecco before overflowing
Squad: Joe Halstead, Charles Noblet, Joe Doyle, Tom Cannon, Michael Tilley, Jack Castle, Scott Winterburn
Special Mention: Jack Castle (official player of the tournament winner and unofficial 'golden boot' winner – 12 goals in 7 games, and he'll tell you all about each one if you have a spare afternoon)