Posted On January 02, 2019
G&T announces appointment of new Managing Partner
Gardiner & Theobald has announced the appointment of a new Managing Partner, Adam Glover, who took over the role on 1st January 2019.
Adam joined G&T in 1989 qualifying as a Quantity Surveyor in 1992. He subsequently moved into the Project Management division and developed particular expertise in managing large, complex projects. His experience included a five-year secondment to a major US Investment Bank and a period seconded to a UK Developer.
Adam became a partner of G&T in 1997 and led the Project Management division between 2005 to 2018. Under his leadership the division saw a period of sustained and substantial growth enabling G&T to establish itself as a market leader in Project Management as well as Cost Management services.
In 2012 Adam joined G&T's Finance Group taking on a more strategic role within the firm. He led the development and implementation of the firm's strategy to consolidate its geographical footprint and refocus the business on its core markets in the UK and US.
"It's business as usual at G&T. We have a great culture at the firm and employ some of the most talented experts in the industry and we have the privilege of working with exceptional clients on the most exciting projects across the built environment."

Adam Glover, G&T Managing Partner
Adam currently leads the firm's "next generation" programme which focuses on attracting, developing and retaining the firm's top talent and the next generation of business leaders for the built environment.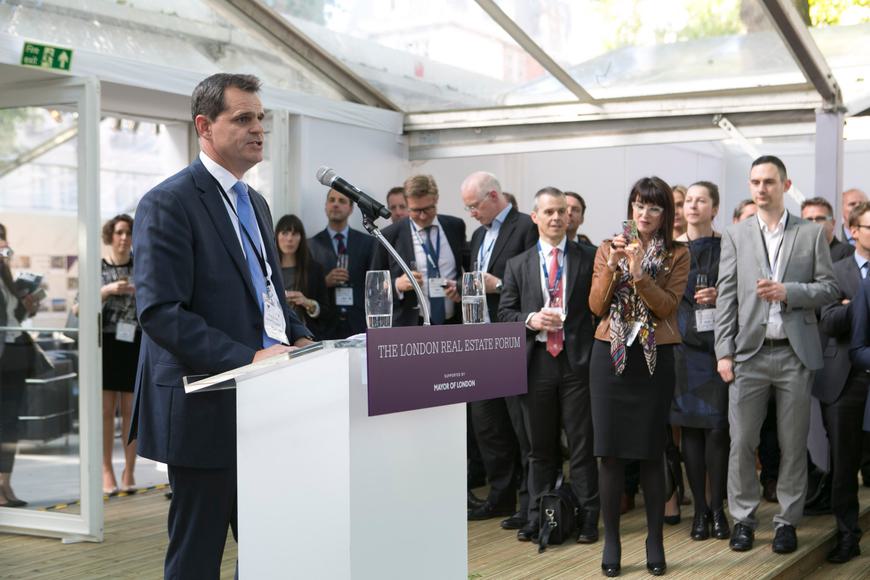 Outgoing Managing Partner, Simon Jones, retired from the firm after a long and successful career spanning four decades. Simon Jones commented,
"I wish Adam every success in his new role and I would like to thank all the clients, partners and employees that I have worked with over many years. I have enjoyed my time at G&T immensely and remain extremely grateful to those who supported me along the way."
Reflecting on Simon's retirement, Adam commented
"I would like to thank Simon for his dedication and outstanding contribution to the firm throughout his entire working career and for his exceptional leadership over the last 13 years as Managing Partner. Having had the privilege of working alongside Simon for the majority of my own career I know that he is justly proud of G&T and its people and his legacy should be judged on the strength of the business that he leaves behind."
"Our independence enables us to deliver the very highest service levels to our clients as well as fantastic careers for our people. I look forward to building on that legacy during my time as Managing Partner."

Adam Glover, G&T Managing Partner
Adam continued,
"It's business as usual at G&T. We have a great culture at the firm and employ some of the most talented experts in the industry and we have the privilege of working with exceptional clients on the most exciting projects across the built environment. We continue our commitment to remaining independent with a partnership structure because it enables us to deliver the very highest service levels to our clients as well as fantastic careers for our people. I look forward to building on that legacy during my time as Managing Partner."