Posted On May 16, 2018 By Matthew Mills
Plans submitted for the refurbishment of Grade II Listed cinema in Leeds
Plans and listed building applications have been submitted for the refurbishment and extension to the old Hyde Park Picture House in Leeds.
Constructed in 1914, just before the outbreak of the First World War, the local cinema is a beautifully unique building with many original features, including gas lamps which are still used when the cinema is in operation.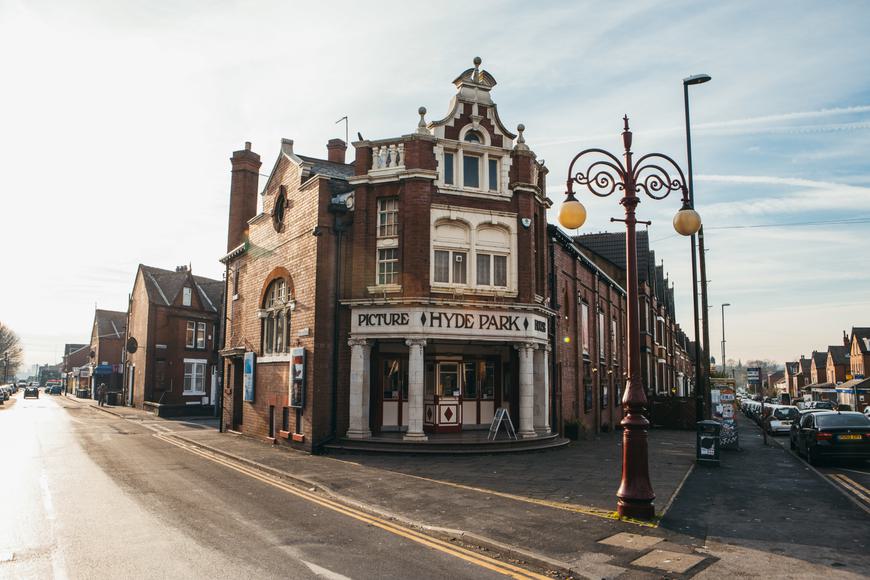 "The Hyde Park Picture House is full of history and these sympathetic refurbishments will allow more people to visit and enjoy it, without distracting from its heritage and beauty."

Matt Mills, G&T
Enhancements have been proposed to incorporate a second screening room in the existing basement and improve the accessibility of the cinema. Plans also include space for a café and seating areas along with a modernisation of the main entrance.

It is hoped that these renovations will encourage more visitors to the picture house, increasing its revenue and expanding its reach.
"The G&T team has been brilliant to work with. Their thorough approach has undoubtedly brought real material benefits to the deliverability of the project."

Wendy Cook, Hyde Park Picture House
G&T is providing Cost Management services for the project and is also advising on procurement and contract routes.
Find out more about this project in our case study.
Keep up to date with this development on their website.